Great Scott! Pepsi Perfect is back from the future
How the soft drink brand is capitalizing on a 26-year-old product placement.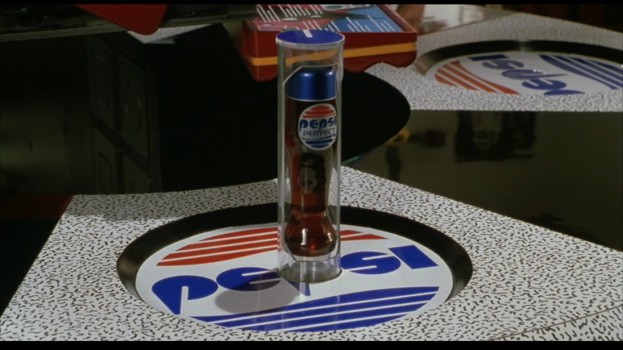 It may have come out in 1989, but Pepsi is still finding a way to get its product placement in Back to the Future Part II to pay off.

In the second film of the series, teenage hero Marty McFly is sent from 1985 to Oct. 21, 2015 to save his future son. Along the way he sees a number of futuristic products people in the 80s thought would be part our of everyday lives, like hoverboards, self-lacing Nikes and bottles of a new formula of soft drink dubbed "Pepsi Perfect." As the day immortalized in the film approaches on Wednesday, and it's becoming abundantly clear that a future with Jaws 19 in theatres isn't here, Pepsi is making sure at least one thing from that reality is available to us.

Last week, Pepsi Canada ran a contest on its Facebook page, posting trivia questions from the movie and entering anyone with a correct answer into a draw to win their own collectors edition bottle of Pepsi Perfect. This week, Canadians can post a photo or video before Wednesday showing why they are the biggest Back to the Future fan and tag it "#PepsiPerfectCA." Pepsi will select the four biggest fans to win a bottle of Pepsi Perfect.

Earlier this month in the U.S., Pepsi ran what an ad for Pepsi Perfect might look like in the film's alternate version of 2015. The ad only ran twice on TV, but is now being pushed through social channels to promote the contest in Canada, as well as the limited-edition sale of 6,500 bottles of Pepsi for purchase online on Oct. 21.

Pepsi Perfect was also given out to anyone who showed up to New York City Comic Con earlier this month dressed like Marty. Some early reviews of Pepsi Perfect have begun trickling out saying it, sadly, isn't a new futuristic recipe and just seems to be regular Pepsi in special, fan-enticing packaging. Heavy.