Boston Pizza swings for the fences
How the restaurant gave its "Fan Stories" platform a Blue Jays twist.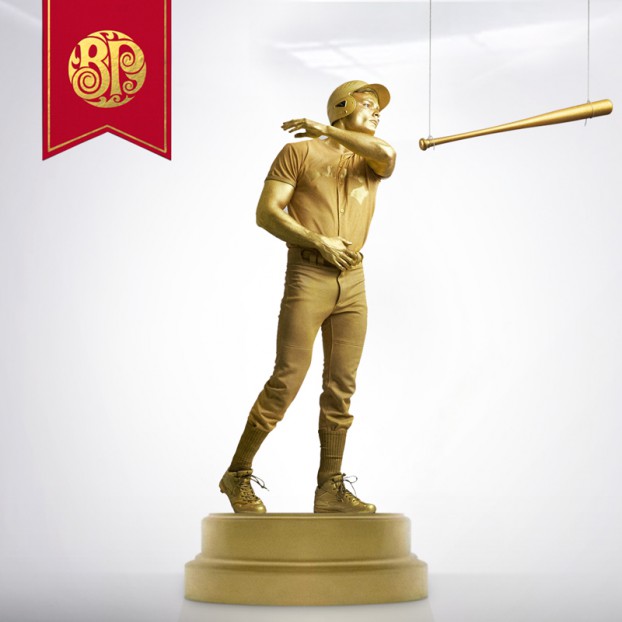 We've covered, at great length, how brands across Canada have been making their support of the Toronto Blue Jays known. But as the official sports bar of the team, Boston Pizza has been able to do so in a way that ties into its broader marketing platform.
Taxi created a spot earlier this year for Boston Pizza's "Fan Stories" platform that focuses on the guy who models the poses for the figures on the top of sports trophies, and how the restaurant helps out with the daily grind.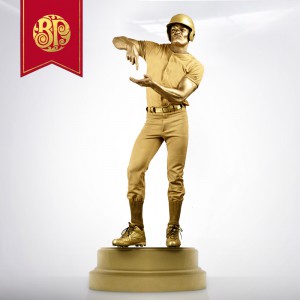 To tie it a bit closer to Blue Jays fever, the chain has brought a trophy model to the Rogers Centre during playoff games. He has been seen recreating poses, taunts and moments from the playoffs so far, from a classic home run swing to the "stir it up" motion to the now-immortal Bautista bat flip from game five of the ALDS. The poses, like this one and this one, have also been photographed and pushed through Boston Pizza's social channels to show their support for the team.

Boston Pizza also gave a personalized trophy to Oscar Wood, better known to the internet as the "Mini Bautista" who timed his imitation of the slugger's swing to his home run in game five, immortalizing his moment in Jays' history. The company also held a press conference for him to talk about the swing, and gave him and his family four tickets to a Blue Jays game, complete with a chance to meet the real José Bautista.

This year, Boston Pizza has been making an effort to enforce its ties to sports with the "Fan Stories" platform. While the restaurant has always had a strong connection with sports through sponsorships at the local level up to professional leagues, the platform has been looking to broaden its target by bringing the whole family together around sports.