If you don't feel comfortable talking about safe sex using your words, Durex thinks an emoji might help you be more open about it – something that's all the more important as World AIDS Day approaches.
Like it or not, emojis have become a standard form of communication between young people today, especially when it comes to sex and intimacy. In fact, more than half of the respondents in a survey commissioned by Durex and conducted by 3GEM said they regularly use emojis when discussing sex, with 80% of 18- to 25-year-olds saying they find it easier to express themselves with emojis and 84% of them saying they are more comfortable talking about sex specifically when using them.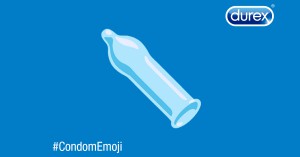 With that knowledge in mind, plus a troubling study from 2014 that shows more than a third of 18- to 25-year-olds say they "don't care" about safe sex and believe HIV will never affect them or their friends, Durex has launched a campaign to make condoms part of the emoji landscape. The hope is that it will get people, particularly the brand's young target consumer, to be less embarrassed to talk about safe sex and the role it plays in preventing HIV, AIDS and other sexually transmitted infections.
By using the hashtag #CondomEmoji, Canadians can show their support for the creation of an official safe sex emoji. On Dec. 1, World AIDS Day, Durex will include the social support it receives in a submission for the safe sex emoji to the Unicode Consortium. In addition to creating the standard that ensures text is handled and represented the same way across different regions, devices and operating systems, the Consortium also decides what becomes an official emoji.
Launched yesterday, the campaign to gain support for the initiative is being led by PR and social, with posts across platforms using content ranging from cheeky, emoji-based visuals the target might already associate with sex to explainer videos. Durex worked with Havas, Isobar and Maverick on the campaign in Canada.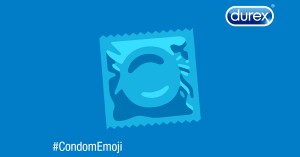 "The Durex brand stands for loving sex, but loving it in a safe way, so the emoji campaign ties into our brand benefit and positioning," says Lama Mansour, brand manager for Durex Canada. "Our primary target is already finding ways to use existing emojis to talk about sex, like the peach, eggplant, lips or heart. We think this is something that will be in demand and get their attention."
Mansour says the brand has established a voice for itself on social media that uses a mix of humour and frank discussions around sex that has resonated with its target, something Durex believes will also translate into support for the "#CondomEmoji" campaign.