Caring for the caregivers
Health care co Saint Elizabeth launches a new brand with a campaign dedicated to the "invisible" among us.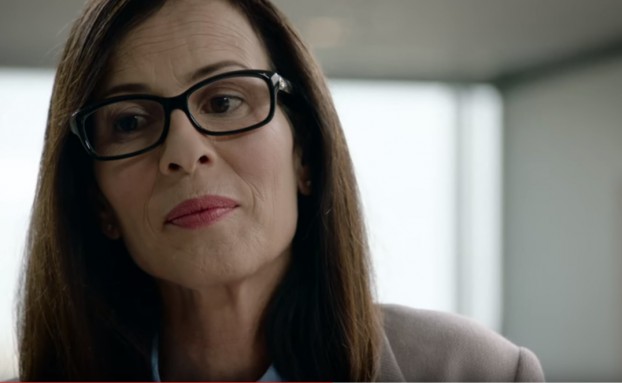 Next time you ask a co-worker how their weekend has been, you might want to keep this in mind: there are currently more than eight million – or one in four – Canadians who act as family caregivers to elderly relatives, and that's expected to jump to one in three by 2020. What's more, 74% of them​ do not believe they have complete access to the resources they need​.
Elizz, a new interactive hub of tools and resources aimed at caregivers, launched in late October by health and home care provider Saint Elizabeth, has created a campaign all around the insight that family caregivers are everywhere but often invisible.
"Right now the market is doing a phenomenal amount around the ageing population," says Allyson Kinsley, SVP of strategy, brand experience and Elizz at Saint Elizabeth. However, the huge group of people providing care to that population has been relatively ignored, which prompted the launch of Elizz. "A lot of caregivers don't actually seek the help they need and that results in tons of stress, burnout, work life balance [issues and] financial strain."
To spread the notion that "We See You," a launch video from North Strategic and Notch Video, running on social media, highlights all the "Things Left Unsaid," or what many of our friends and acquaintances might be going through but not necessarily sharing – that they spend their weekends balancing things like their kids' homework and taking care of an elderly parent.
Though tackling a serious topic, the spot was also meant to take a humorous approach to what many Canadians face daily, Kinsley notes.
Along with the video, Elizz worked with Cheil on a radio campaign, again around the notion that caregivers are all around us.
As part of its launch campaign, Elizz partnered with Lainey Lui, host of Etalk and The Social for a media tour and a takeover of her blog, LaineyGossip.com. "She really got what the needs are for caregivers and so she was a wonderful ambassador for us," Kinsley says, noting that Lui has penned a book on her relationship with her mother.
The campaign also includes a TTC streetcar wrap and an eight-week partnership with the Toronto Star, featuring original content (such as tip articles), digital ads and a hub on thestar.com, tablet ads, and an email blast. "What we're trying to do with the series is really bridge a number of the very topical issues that caregivers are facing," Kinsley says (such as workplace balance issues).
Cheil led all creative advertising with Hooplah on the digital media buy. Elizz handled the other media buying internally.