Agency survival strategies
How three Canadian shops are parlaying a U.S. client strategy into growth at home.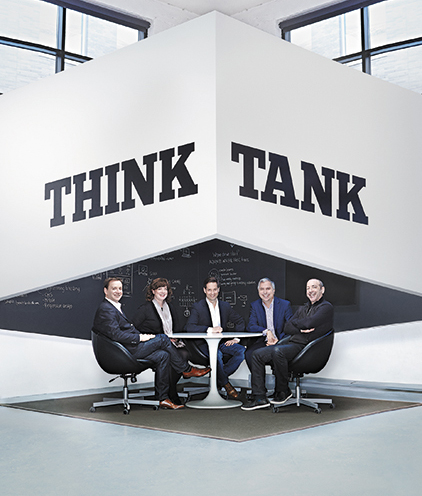 Pictured above: The Tank exec team: EVP health Christian Roy, chief strategy officer Valya Kruk, president Marc Lanouette, GM Mathieu Cloutier and CCO Benoit Pilon. 
This story appears in the December/January 2016 issue of strategy.
Do it faster. Do it better. Do it cheaper.
In today's hyper-connected, fast-paced, content-loving digital world, it can be difficult to be an agency.
This year, a number of events rocked the Canadian advertising landscape – including the closure of Lowe Roche by Interpublic Group, WPP's folding of Y&R into Taxi, not to mention Juniper Park's absorption of TBWA\Toronto. Major agency roles have shuffled, with top-ranked execs having shifted from successful shops to struggling ones, while the client-merry-go-round continued to circle.
So what's going on in the agency world these days?
For starters, the need to constantly update the myriad social channels with content is an added pressure (and cost) on brands, which gets passed down to agencies. In fact, in a recent survey conducted by strategy, agency folks said the biggest issue facing the industry is that there's not enough time or resources to execute and manage multi-channel, multimedia-centric programs (26%), followed by ROI pressure (24%).
There's also an increased demand for adapted global versus Canadian-led creative. Chris Gokiert, president of Calgary-based Critical Mass, says there is a natural pendulum that swings between global and Canadian content, and right now we're on the global-first side of the swing. Inevitably, things will shift back, but for now, it means less work for agencies with Canadian clients, he says.
There's also the ongoing issue of procurement, which many agency executives have argued places emphasis on cost-savings versus long-term value-add for the client.
But of course, it's not all doom and gloom. Plenty of agencies continue to thrive – just look at strategy's Agency of the Year roster: Leo Burnett's work for Always has swept the world, JWT's senior executives are being tapped to also lead U.S. offices and Taxi has brought in at least 12 new accounts over the past year.
But you've likely heard those success stories. Here we delve into a few more under-the-radar growth strategies from Canadian agencies looking beyond their borders.
Tank goes from niche to mass
Tank can thank its pharma past for its present success, says president and founder Marc Lanouette.
The Montreal agency, which picked up the Canadian Heritage, Corus Media and Reitmans accounts this year alone (not to mention the French Telus business in 2014), is opening its second office in New York – a direct result of its growth over recent months.
The shop was originally founded in 1999 as a B2B agency (then called Sky Communications), geared at speaking with people in the medical community on behalf of pharma companies. It was a big opportunity in the '90s, Lanouette says, with few shops operating in that niche space.
But, with the rapid rise of the internet (and thus, all the information/misinformation around health), there became a greater need to speak directly to consumers.
More innovation was needed in the health care space and it wasn't coming from pharma-focused agencies, he says. In 2007, the shop merged with the more traditional creative shop A&M and rebranded as Tank. Through partnerships with English agencies, such as Zulu Alpha Kilo, the shop started attracting non-pharma clients, often the French work of national accounts. Soon, it was picking up clients on its own, bolstered by its ability to navigate the highly regulated world of health advertising.
"Health care requires you to be very rigorous and have processes internally that are aligned around rules and regulations," Lanouette says. "And I think that has helped us win [other business], whether it's the telcos, which are just as rigorous, or retailers."
Today, only half the shop's clients are in the health care space – though they're continuing to help drive growth at the shop, he says, which has nearly crested 100 employees.
And while business is growing in Canada, Lanouette says the biggest opportunity lies abroad.
The shop has set its sights on the U.S., using existing Canadian health care clients, including Pfizer and Bristol-Myers Squibb, to grow. In these cases, the procurement process often works in Tank's favour, Lanouette says. It has picked up incremental business from its clientele because it provides the best value.
The lower Canadian dollar and the cheaper overhead (creatives in Montreal aren't necessarily paid as much as creatives in New York, while rent in Montreal is less, for example) means Tank can pass those savings along to its U.S. clients. Lanouette figures companies save between 30 and 40%, compared to when they bring in a U.S. agency.
The growth has necessitated a New York office as there was simply too much business coming out of the U.S., Lanouette says.
Business is good: in 2014, Tank saw 50% growth, while this year it's tracking to be 40%, he says.
Being in growth mode means the shop can be pickier about the clients it wants to work with. Lanouette gives the example of Reitmans, which signed the shop as its AOR this summer. The retailer, which had its account with Taxi for years, had experienced continued declining sales as a result of increased competition from foreign fast-fashion brands.
Lanouette says when Reitmans originally approached the shop, Tank declined to participate in the RFP, worrying it wouldn't be a good fit for the agency.
"Then they called again and I spoke with the VP of marketing for a good hour, challenging her business, saying if we were going to take the RFP on, what we'd put forward would be different, break the mould," he says. "And I got the sense that's what Reitmans was looking for."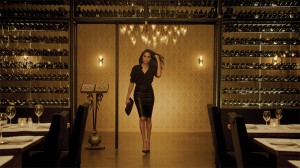 In September, the shop introduced actress Meghan Markle as the retailer's new spokesperson, a move that has helped the brand grow traffic and reach a more youthful demo. Lanouette was mum on results, only saying the campaign has generated huge buzz, with all the success markers pointing in the right direction.
"Two years ago, we were on the phone making the calls," he says. "But right now, we're being invited to all the major RFPs that require a Quebec-based agency or this knowledge [in pharma]. I have to say no to a lot of RFPs coming our way because we've had this crazy, crazy growth."
Critical Mass says goodbye to its AOR strategy
Calgary's Critical Mass also built its client base by looking beyond its borders. This approach has helped the agency grow to a staff of 750 across 10 offices, including ones in Chicago, Hong Kong, Toronto and the recently opened New York office. When the shop was founded in 1996, many Canadian brands eschewed a Calgary agency in favour of ones in Toronto, Vancouver or Montreal. U.S. clients, however, didn't have that same need for proximity, which was a huge contributing factor for its success, says president Chris Gokiert. Only about 10% of its clients are Canadian, and the agency has experienced 20% year-over-year revenue growth.
Of course, it didn't hurt that the shop developed a reputation for doing great work: Critical Mass picked up Canada's first-ever Gold Cyber Cannes Lion in 2001 for its Nike ID site, which let people customize their own shoes. More recently, it picked up a Silver Lion in 2014 for its Massey Lecture Series app (which paired the CBC series with additional reading material) for House of Anansi Press, and a D&AD win for the United Nation Mine Action Service campaign, which turned New York's New Museum into a (virtual) explosive land mine experience.
Started as a digital agency, it also built out its reputation by chasing digital agency-of-record titles, Gokiert says, which helped bring a number of big-name clients through the door, including Mercedes-Benz, Nike and P&G. The logic behind its AOR-only approach was that long-term relationships help build trust between the brand and agency, he says.
However, there's been a recent shift in the industry, forcing it to adapt its strategy. Gokiert admits pure-play digital agencies have had a hard time, considering the increased competition from all sorts of other shops. Traditional agencies have made great strides in building their digital expertise (to the point where many question the need for a digital-only agency), with media, PR and big consultancy firms joining the mix.
While it's maintained its focus on digital, Critical Mass realized there was a need to open a new office in New York, where much of the new competition is based.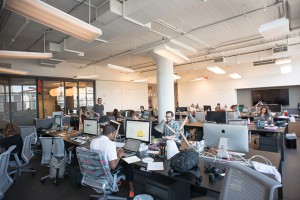 "New York is a centre of business, and there's so much of an expectation to have a position and prominence there," Gokiert says. "Calgary is still our headquarters, but New York is our front door."
What's more, the constant need for refreshed content and new, exciting campaigns has changed the nature of many marketer-agency relationships. While they still exist, AOR statuses are becoming fewer and far between, he says. The shop loosened its AOR-only approach a few years ago (allowing it to go after project-based clients, rather than only chasing ones that wanted AORs), as it noticed clients moving away from this model.
While AOR might be going the way of the dodo, that doesn't mean long-term engagements have to. "It's all about the value you provide," he says. "Engagements need to produce great work that produces great results."
A number of its more recent clients started as a single project, but have since expanded to bigger business. Gokiert gives the example of the Clorox brand: Critical Mass was brought on board to redesign its website in 2010, which grew into the social media business, and then the brand's digital campaigns, followed by the business for other Clorox products, namely Green Works, Pine Sol and Glad.
"There was a bit of concern [that] we are going into a gun fight [for every piece of business]," he adds. "But we realized that's not always the way it is, and it keeps you sharp."
That being said, the majority of Critical Mass' clients are still quite long-term, he says, averaging five years (with a handful of relationships lasting more than 11 years) – a trend he hopes continues, even as it moves towards shorter-term engagements more generally.
And the new approach seems to be working: the shop just picked up two yet-to-be-announced U.S. accounts in the tech and hospitality industries.
Juniper Park's merged growth
Amid news of personnel changes, continued loss of clients and staff (including Infiniti to Toronto agency Union and ECD Allen Oke to Zulu Alpha Kilo), as well as Jay Bertram being mandated to head up only the Canada office (prior to 2014, he'd been leading both Canada and Latin America), news of TBWA's absorption into Juniper Park came as little surprise to many in the industry.
But Jill Nykoliation, president of what is now Juniper Park\TBWA says what was lost amid the negative punditry was Juniper's side of the story: it desperately needed staff to fulfill a huge slate of client wins.
Launched in 2007, Juniper Park originally acted as an independent subsidiary of Omnicom's BBDO Worldwide (technically part of the network, but it wasn't considered a BBDO shop).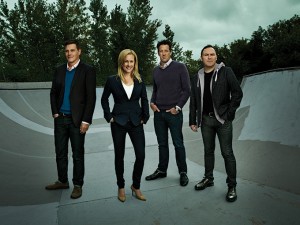 Juniper built its business as a boutique agency going after a largely U.S. client base (which now makes up a third of its business). Focus was on helping clients build out strategy, taking them through product conception to launch – an often lengthy process, says Nykoliation. She points to an early U.S. Frito-Lay brief, in which the brand simply sent over a Tupperware container with new, untested product (she can't name which for confidentiality reasons), and simply said "Help us with this."

What's more, a strong design team was crucial, she says, to tie in a client's multiple marketing touchpoints. She points to CIBC as a prime example – the brand has many different marketing avenues, but a strong design element ties them together.

Juniper's model has been a success, with the brand picking up Frito-Lay out of the gate, not to mention a handful of Cannes Lions, CASSIES, Effies and LIAs. This year alone, the shop has picked up 124 trophies, while as of November, it won nine new clients in 2015, including Ecobee, Natural Balance, the Miller Lite design business across the U.S., as well as taking the design lead for another yet-to-be-named international client.

Back in February, Nykoliation says, Juniper Park execs realized the fire hose of business wasn't going to turn off, so they started looking for ways to help lighten the load.

"And for us to staff up with the people we want, across disciplines we need going forward, it made a ton more sense to merge with a firm and double in size instantly rather than hire one-by-one," she says.

What's more, Nykoliation says even though Juniper Park had built up a strong expertise in design and strategic advertising that drove results, it lacked in digital and creative technology. While once it might have relied on other agency partners or outsourced freelancers to fulfill those requirements – that simply wasn't cutting it anymore.

"Partners are great, but more and more, we're finding you need those skillsets in-house," she says.

News first emerged in April that Juniper was moving under fellow Omnicom network, TBWA Worldwide, which gave the network two offices in Toronto. Five months later, news broke that both would merge under the Juniper banner.

"We wanted to be part of a network that behaved like a network – but respected us as an individual office," she says of the merger. "Juniper Park has never been a satellite office. It's always been a stand-alone office that goes out and pitches its own clients. I [wasn't] interested in joining a network that would demote or contain us."

Since the merger, business has been good, expanding the agency's remit with a number of its clients, including CIBC, to tap into the new expertise, she says. In fact, while the agency doubled in size, the new business that came as a result of the merger meant even more positions needed to be filled.

It's not been a completely smooth transition, Nykoliation admits, with a number of industry naysayers skeptical of the merger. What's more, being part of a network has meant a change in the scrappy small shop. "It's our first time being part of a network," she says. "So letting go of having to always be the lead [was an adjustment]. Every new opportunity we had [prior to the merger] we found it on our own, we carved out the strategy, the creative. And now, being part of TBWA – sometimes we contribute. And that's fantastic."

While Juniper built its U.S. client base, TBWA\Toronto was much more regionally focused, though Nykoliation says that won't change its approach to finding new clients.

"Our strategy is the same: We're an elite team of high-calibre communications specialists," she assures. "We'll continue to go after the clients that need that level of horsepower – where they are doesn't matter."

Nykoliation says they're a brand new agency. "We said [to employees] 'Don't look back – it's not where we're going. You need to look forward and decide this is about building our agency into what it needs to be.'"

Juniper Park image: CEO Jill Nykoliation with CCOs Terry Drummond, Alan Madill and Barry Quinn.