Cundari names new CCO
Sean Barlow joins from Cossette to round out the agency's "second generation" of leadership.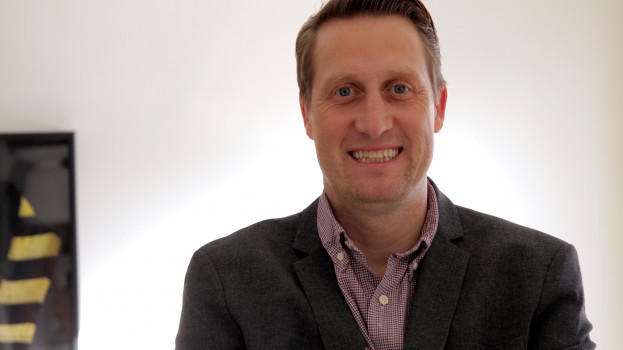 Sean Barlow has been hired to lead Cundari's creative department as chief creative officer and round out the agency's "second generation" leadership team.

Barlow, who begins with the agency today, takes over a position that was left vacant in August when Andrew Simon took the ECD position at Edelman Canada. Barlow joins from Cossette, where he had been a creative director since 2013 and worked primarily on the agency's General Mills and McDonald's Canada accounts. Prior to that he spent nearly 14 years with Leo Burnett, producing work for clients like Visa Canada, Moosehead Breweries, James Ready and P&G's Bounce brand.

Jennifer Steinmann, president of Cundari, says Barlow's range of category experience and creative track record made him a particularly attractive candidate.

"He just ticked all those boxes, whether it was the hard, pragmatic stuff or the soft stuff from a fit perspective," Steinmann says. "The other thing was his thinking in the area of innovation in motivating creatives to do great work. We talked a lot about how you inspire creatives get to great work quickly without burning them out, and his way of thinking about that and techniques he's used in the past set him apart right out of the gate."

"I find there's a lot of agency models today that aren't as nimble as they need to be when it comes to quick turnaround times and reacting to clients' needs," Barlow says. "I feel that Cundari is set up to deliver a lot quicker by drawing upon all these resources that Aldo [Cundari, chairman and CEO] has acquired over the years, so I'm liking the idea of moving quickly instead of a two-week reply to a client's need that comes up."

Barlow joins an agency leadership team that includes Steinmann and EVP of planning Malcolm McLean. When Steinmann took on the role of president of Cundari in November, she said it signaled Cundari's "second generation" of leadership that will lead the agency's operations while Aldo Cundari's focus shifts to expanding the agency.

"That's why there was an added rigour for this search," Steinmann says. "It wasn't just about hiring a CCO to do all the creative things for us, it was about a personal decision for myself and Malcom about who that third leg of the stool is for us as we move forward as an agency. So we were looking for someone who was aligned with our ambition about where we want to move the agency over the next few years, buying into it and being excited about it."

Steinmann says the leadership team's immediate goals will be on-boarding Barlow, familiarizing him with the agency's existing clients and some "big initiatives" it will be working on over the next few months, as well as assisting with some new business opportunities that are on the table.

In September, Cundari added five staff members to its creative department and hired a new VP of digital and innovation. The fall also brought new business from the Art Gallery of Ontario and Meridian Credit Union.