2016 trends: Social good and good junk
JWT's innovation group spells out the trends set to make waves in retail, food and CSR.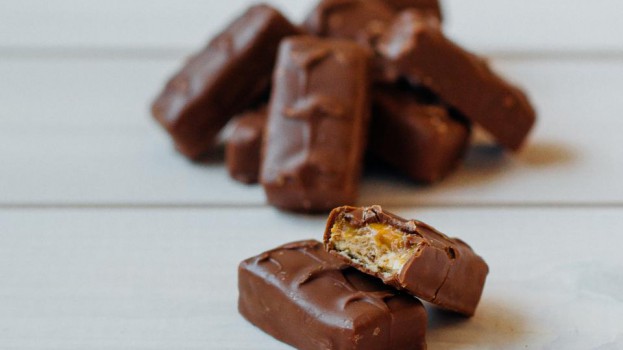 Each year, J. Walter Thompson embarks on a global initiative to tackle upcoming trends that will have an impact on consumers in the coming 12 months. Below, the shop's intelligence group breaks down just a few of the trends set to emerge this year, with Canadian examples. Don't forget to read part one, and read the full global report here. And for a laugh, be sure to check out JWT's top media prediction for the year, as featured in strategy's last issue.
By the J. Walter Thompson innovation group
Virtual reality retail
2016 is the year Oculus Rift and Sony's Morpheus finally hit the stores, and retailers are already flirting with virtual reality experiences.
Canadian Tire's new Edmonton, AB location is an example of this virtual reality retail trend. The store is equipped with interactive technologies and digital capabilities for consumers to engage with and enhance their shopping experience. More specifically the automotive department includes a car simulator, allowing consumers to test drive a variety of tire brands in different weather conditions.
In addition to the car simulator, when visiting the seasonal department, consumers are able to design their backyard oasis, using 3D images on the "Canada's Dream Backyard and Patio Builder" tool.
Meanwhile, outdoor sportswear company The North Face has experimented with Google Cardboard; luxury boutique The Apartment has used Samsung Gear VR to create a remote shopping experience; and Tommy Hilfiger's Fifth Avenue flagship store has installed Samsung Gear VR headsets, allowing shoppers to view and shop the label's fall fashion show virtually.
"For me, this is the year virtual reality is going to explode," says John Vary, innovation manager at U.K. department store chain John Lewis. "It has massive potential for retailers. You can bring the catalogue and rooms to life. Putting people in the centre of environments makes e-commerce more immersive, and will have a big impact on selling bigger items like furniture, as it will give them the confidence to purchase."
Why it matters: The number of active VR users is forecast to reach 171 million by 2018, according to a 2015 Statista survey. Retailers are seeking direct sales opportunities as well as enriching the consumer's experience of the brands using virtual reality.
Natural junk
At a time when consumers are becoming distrustful of major food companies, we've noticed an emerging trend of foods consumers would typically associate as "junk food" are now using natural ingredients. This summer PepsiCo announced the launch of a naturally flavoured line of sodas, to be called Stubborn.
This trend has started a wave of new confectionery brands that champion natural ingredients. The Marshmallowist, based in London, uses them to create imaginative marshmallow flavours, which include raspberry and champagne, and spiced pumpkin and maple sugar seeds. Boston based Unreal Candy uses natural, sustainably sourced ingredients in all its products. The start-up launched in 2012, and its products are now stocked in more than 2,000 stores.
Denman Island Chocolate, based in British Columbia's Gulf Islands and sold in Canada and the U.S., uses organic FairTrade chocolate with cocoa mass content. The bars have a rich clean flavour that is less sweet then the average chocolate bar sold at your local corner store. They were ahead of the trend, as the creators started the company in 1998 looking to get involved in the organic food movement.
Why it matters: With Hershey announcing its milk chocolate bars and Kisses will be GMO-free by the end of 2015, other big confectionery brands will need to reassess their strategies. Consumers will still expect the same taste and satisfaction, but are demanding healthier substitutes.
Social good hospitality
A new wave of hotels are incorporating social good activities, community outreach and charity into their business models.
The Gladstone Hotel is an example of the social good hospitality trend in Toronto. The boutique art hotel supports 37 artist-designed hotel rooms, holds more than 70 exhibitions a year, offers four diverse event venue spaces and has two different restaurants, all with the mandate to foster authentic experiences for its travelling guests and local community. The hotel prides itself on cultural entrepreneurship and urban development, and sums up their values in this infographic.
Vancouver's Skwachàys Lodge and Residence has a different approach. It helps visitors connect with the culture of local aboriginal groups. Developers paired six interior designers with six native artists to create original works for the rooms. Together with 
a ground-floor gallery, this gives the property the feel of an upscale boutique hotel. In addition to supporting artists directly, the hotel also uses its profits to subsidize attached apartments, which are rented to disadvantaged native residents.
Good Hotel Amsterdam, meanwhile, is a pop-up housed in a converted pontoon building that until recently was used as a detention centre for undocumented migrants. The floating structure received a makeover from art director Remko Verhaagen and designer Sikko Valk before opening to guests as a boutique hotel in June 2015. The hotel is currently staffed by 100 long-term unemployed locals, who are receiving training in the hospitality sector. In 2016 it will relocate to Rio de Janeiro, arriving in time for the Olympics.
Why it matters: Travellers accustomed to Airbnb are looking for authentic connections to locals, and social-good hotels offer an interesting model that larger brands could emulate. The popularity of corporate social responsibility in the hospitality industry is growing in importance due to the increasing number of millennial travellers. The president of LHL Communications, a hospitality management marketing firm, says that the geo-traveller has had a powerful influence within the hospitality sector and hotels are now adapting to their customers' desires and needs.
Image via StockSnap