Parkinson Canada tackles 'life lists'
A new campaign hopes to engage younger donors by tapping into their spirit of adventure.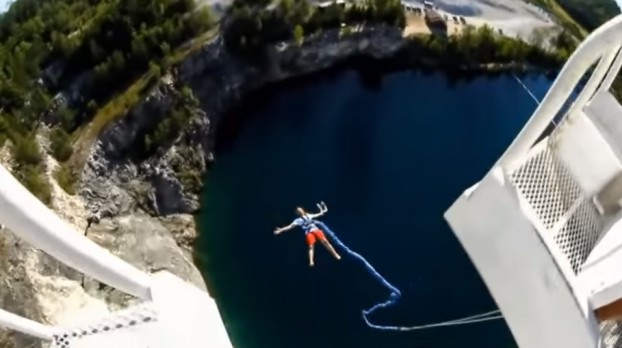 To help expand its donor base, Parkinson Canada is tapping into younger Canadians' thirst for experiences, with its new "Life Lists Challenge."

A pilot program in Ontario, "Life Lists Challenge" asks people to sign up for various adventurous activities – such as bungee jumping or zip lining – then raise sponsorship money to do their challenge (the events will take place in May).

Fundraising activities like runs and walks have been around for many years, but recently, they've been shifting more to adventure or accomplishment-based activities, such as Tough Mudder, says John Collins, senior manager, events and partnerships with Parkinson Canada. In addition, a survey by Vision Critical, conducted in December for Parkinson Canada, found that 47% of millennials (ages 18 to 34) had adventure experiences on their lists of things they want to do in life, followed by 35% of gen-Xers.

Parkinson Canada wanted to go a step further with the "Life Lists Challenge," to connect with younger donors who crave experiences and who want some kind of "value exchange" for their charitable giving, Collins says.

The organization also engaged eight Ontarians who have been diagnosed with the degenerative brain disease as ambassadors. When someone signs up for an activity, they can also choose one of those people to be their partner, who will be the voice of all communications towards the participant during fundraising up to the event, and who will also share more of their personal story along the way.

Having partners with their own stories of Parkinson's was important to connect with the millennial demographic, who want to see the impact of their philanthropy, Collins says. It's also a way for the organization to connect with people who might not otherwise have a connection to Parkinson's (for example, people who haven't known someone with the disease).

To drive participation, the organization is using digital ads, media relations and social media, including video and sponsored posts, working with Apex PR and Ruckus Digital on the campaign (both did the work pro bono). AOL is also providing space on its digital network for banner ads pro bono.

Following the Ontario pilot, Parkinson Canada will decide whether to take the program wider.