McDonald's 'mighty' cowboys return
The QSR uses 360-degree video to show how its burger is hearty enough to complement a wild winter sport.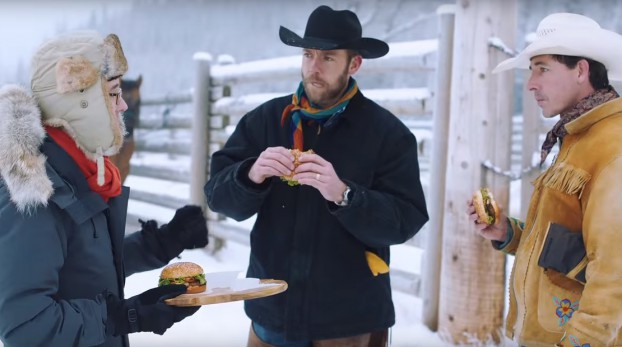 McDonald's Canada has brought back some cowboys for a new campaign promoting the Mighty Angus burger.

First launched last August with a campaign showing the burger is good enough for Alberta cowboys to appreciate, the QSR is showing off how the mightiness of the meat fits with wild winter activity. Namely, skijoring, where a person is pulled on skis by a horse.

A 30-second TV spot and digital videos, created by Cossette, show some Albertans skijoring at up to 50 km per hour and being rewarded with a "certified mighty" burger.

The campaign includes two 15-second digital pre-roll videos, including one in 360-degree format (the first time McDonald's Canada has used 360 video within a YouTube TrueView ad unit). In that video, viewers can choose which angle they want to view the cowboys' skijoring from, on any device.

OMD handled the media buy for the campaign, which begins rolling out today.