Check it out: How much do you love your fries?
New York Fries takes to Snapchat, asking users to share their potentially risque love of the food.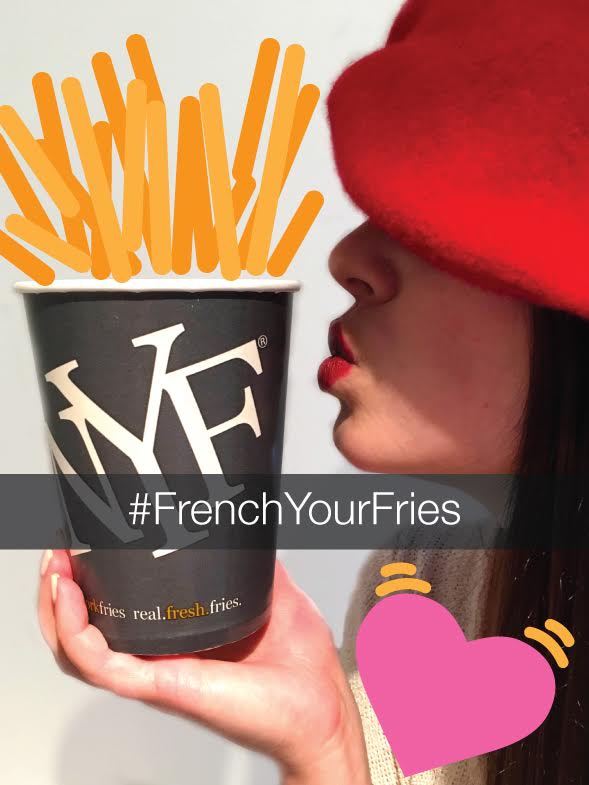 Forget sexting on Snapchat. Apparently, showing your love for your fast food is where it's at.

New York Fries has created its first Snapchat contest ahead of Valentine's Day, asking consumers to share photos of themselves really loving their fried spuds.

Starting Monday and running to Valentine's Day, the brand will be asking Snapchat users to share pictures of them kissing their fries (real or animated) with the New York Fries account, using the hashtag #FrenchYourFries. The first 100 users to share their photo will win a coupon from the QSR.

New York Fries worked with Instigator Communications on the campaign. Currently, it's driving participation to the contest through cross promotion on other social platforms and through bloggers and other online media outlets.

The brand first launched on Snapchat Jan. 25. This is its first contest for the brand on the platform, and it plans to team up with influencers who can be part of its executions on Snapchat and who might perform account takeovers.

Last September, following its purchase by Cara Operations, the brand launched a giveaway where customers could win a 24-karat gold-plated poutine fork and free order of its Bacon Double Cheese Poutine if they could order in pig Latin. The campaign, which included radio from Juniper Park, was part of its strategy to become more of a meal destination, as opposed to snack only.