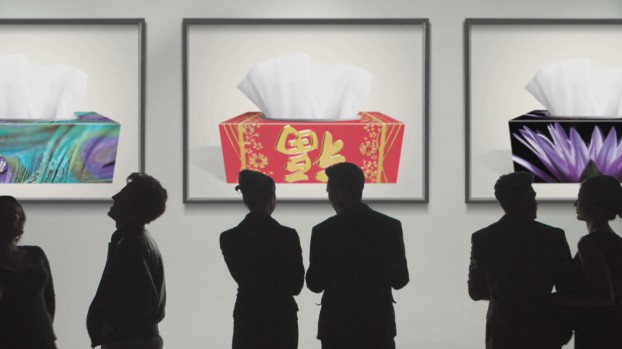 Scotties tissue brand is continuing its push to Chinese-Canadians, expanding its Chinese New Year campaign this year.
After seeing success last year, the brand has brought back its Chinese New Year package design for this year's holiday on Feb. 8. The red box design displays the "Fú" character, which means "good fortune."
"We did test it with consumers so we knew in advance of launching it that it would be very well received for appeal and intent to purchase," says Oliver Bukvic, category director for facial tissue at Kruger Products. "As the leader in the category we wanted to make sure the campaign was even louder and bigger than it was last year."
This year, it has taken its Chinese New Year campaign broader, working again with Toronto's Ethnicity Multicultural Marketing and Advertising. The campaign includes 15- and 30-second video spots in both Cantonese and Mandarin, modified slightly from last year's campaign. The spots are running as pre-roll and on specialty channels targeting the Chinese community (Omni, Fairchild TV and Talentvision TV), with a bigger buy and more platforms included this year.
This year's campaign also includes a new specific Facebook landing page, where customers can redeem a $1 off coupon. That has already seen good response since launch in January, Bukvic says.
Overall, several Kruger Products brands, including Scotties, Purex and SpongeTowels, have been putting more focus on targeting the growing Chinese community in Canada (currently, there are about 1.5 million Chinese-Canadians living here, according to Ethnicity).
The Scotties Chinese New Year campaign will run until the end of February.