M&M Meat Shops revamps its brand
The Canadian legacy brand has chosen Cossette to lead its first mass campaign in eight years.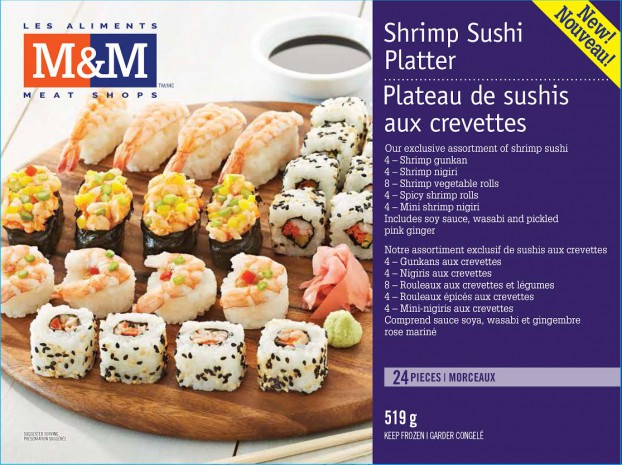 M&M Meat Shops has selected Cossette as its creative agency as it prepares to relaunch its brand this spring and become a consideration for Canadians again.

The brand, which turned 35 last year, held its RFP process in the fall with four agencies. Cossette came out on top in part because of its experience with franchise models, strong creative ideas and its own position as a Canadian legacy brand, says Allan Lindsay, vice president, marketing and technical solutions at M&M Meat Shops.

Lindsay, previously a marketer with CIBC, Loblaw and Mondelez, joined M&M last January. Over the past year, the brand has already begun revamping its image, including launching new products, a new website and refreshing its stores.

This past holiday season, it also began rolling out new packaging (pictured above). M&M works with Shikatani Lacroix on its packaging and store design and OMD on media. Over the past year, M&M also worked with Riddoch Communications as it transitioned to the RFP process, although it was not an agency of record relationship.

"M&M is an iconic Canadian brand but we haven't been top-of-mind with consumers in recent years," Lindsay says.  Consumer research over the past year showed that Canadians are becoming increasingly busy and can benefit from some of the meal offerings that M&M has. Unfortunately, many people don't realize that the brand offers full meal solutions, he says. "A lot of consumers don't realize that we have more than party foods."

This coming spring and summer, it's hoping to change that with its first mass campaign since 2008. While he couldn't share exactly what the brand relaunch will entail at this point, Lindsay says that the focus will be on telling the brand's story and getting back into the consciousness of Canadians.

In 2014, private equity firm Searchlight Capital Partners acquired M&M Meat Shops. It is reportedly the largest speciality frozen food retailer in Canada, with roughly 400 products offered in more than 350 retail stores across the country.