Creative Report Card: Rethink, where ideas don't die
The #4 (tied) agency on this year's list tells us why they love simple ideas that can live in multiple ways.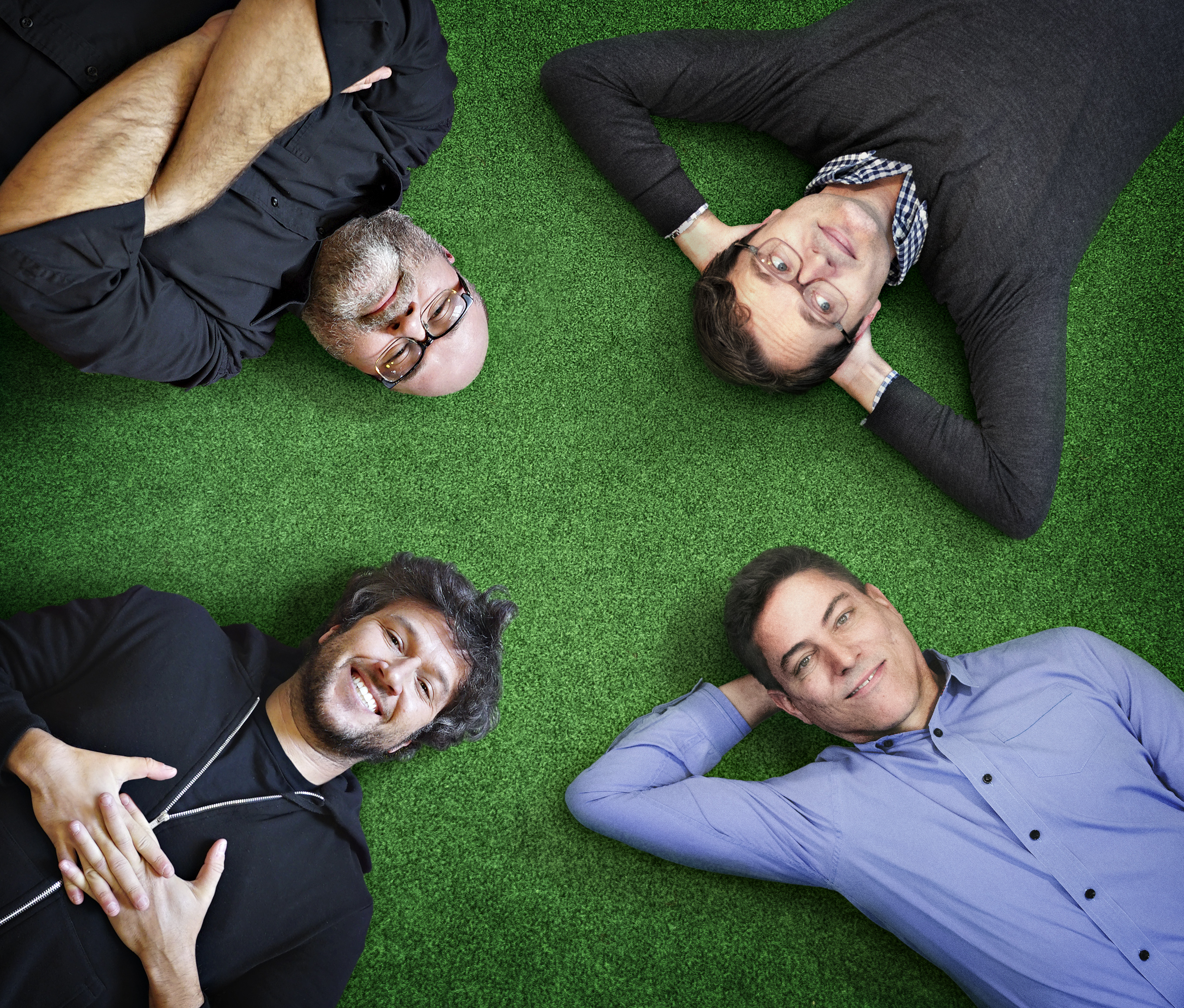 Clockwise from top left: Dré Labre (#9 CD), Ian Grais (#7 CD), Chris Staples (#7 CD) and Aaron Starkman (#10 CD/#17 CW).
This story appears in the February/March 2016 issue of strategy.
#4 Agency (tie)
Rethink CD and partner Aaron Starkman was at home in his robe in the fall of 2014, about four weeks before the agency would produce its planned interactive video for Coors' new Altitude beer brand, when his colleagues called to tell him that Honda had just launched a campaign that did exactly the same thing.
Honda's "The Other Side" ads, created by Wieden + Kennedy London, featured a video allowing viewers to alternate between a man picking up his daughter from school in a white Honda Civic by day, and the same man thwarting a robbery in a red Civic Type R by night, just by pressing 'R' on their keyboards.
"It was mind-boggling how similar they were," says Rethink CD Mike Dubrick, right down to the language and art direction. The team behind the Coors campaign (also built around an alter-ego, with the higher-alcohol Altitude as the nighttime answer to Coors Light for young millennial men) even considered using the Alt key to switch between day and night. It was too close to continue without looking like "copycats."
"We weren't looking forward to having an awkward conversation with [Coors] about changing the thing they bought two months ago," says Starkman. "But we had it."
It turned out to be the kind of rethink the agency relishes, or is at least able to look back upon fondly when it all works out. The team adjusted its concept in 24 hours, ditching some of the gimmicks that were already being praised in Honda's campaign. The result was the "Climb the Other Side" website, featuring a video for Toronto band Young Empire's song, "So Cruel," which won Silver and Bronze at the Lotus Awards and a merit from the Advertising and Design Club of Canada. The Altitude campaign – which led to more than 124 million digital impressions across multiple channels and roughly 950,000 views of the SoCruel.ca website – and Rethink's other work with Molson Coors helped make the beer company the # 12 brand on this year's Creative Report Card.
"We always say here that no matter how great your idea is, somebody else in the world is probably thinking the same thing and now it's a race to the finish line," says partner and CD Dré Labre.
The agency came second that time, but was able to adjust enough to keep its idea. Rethink is a place where "ideas don't die" could be written on the wall, copywriter Joel Holtby says. This can mean stubbornly looking around for a client when the agency feels it has the right idea, as it did with its luge PSA for the Canadian Institute for Diversity and Inclusion during the 2014 Sochi Winter Olympics, reminding the Russian hosts that "The games have always been a little gay."
"Ideas come first," Holtby says. "That way you don't have the medium overriding what the idea is. The idea comes first and if it's a big idea and it's strong, it can live 1,000 different ways."
In the past couple of years, those ways include a travelling beer fridge that only opens with a Canadian passport, veterans' stories that vanish on Snapchat, and a breathalyzer that calls Uber for those who blow over the legal limit (see below).
Simplicity is prized in an execution, distilling the concept down to its most basic form, with writers often starting with headlines, envisioning how a campaign will be covered in the press and how it can be shared on social media.
That multiple award-winning Molson "Beer Fridge" campaign? Holtby and Dubrick wrote the idea as a press release on a napkin.
Uber offers a safe ride
#16 brand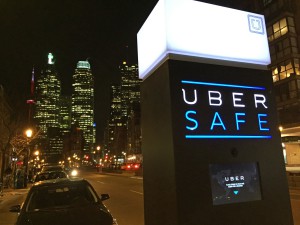 Campaign: "Uber Safe"
Some of the wins: Cannes Lions Bronze, Communication Arts, Clio Bronze, ADCC Gold
"Uber gets more bad PR than any company I can think of, on the planet," Starkman says. "We wanted to change that."
The agency needed to do something for very little money that generated a lot of headlines. But it started with the "big, hairy goal of, 'How do we get Uber to save lives?'" he says. Then-Rethink writer Francesco Grandi, came up with the idea for the "Uber Safe" breathalyzer kiosk in time for St. Patrick's Day in Toronto. Users would blow into disposable straws for six seconds and the machine would automatically order a free Uber ride to those over the legal limit. Roughly 50 people used the kiosk, and it has now been replicated in Uber markets around the world, including Montreal, Denver, Copenhagen, Hong Kong and cities in Brazil and Portugal.
The campaign resulted in more than 50 million estimated impressions, from over 200 articles and hundreds of social media posts.