Which brands do Canadians trust most?
A new study suggests that trust is most important when it comes to products for kids and pets.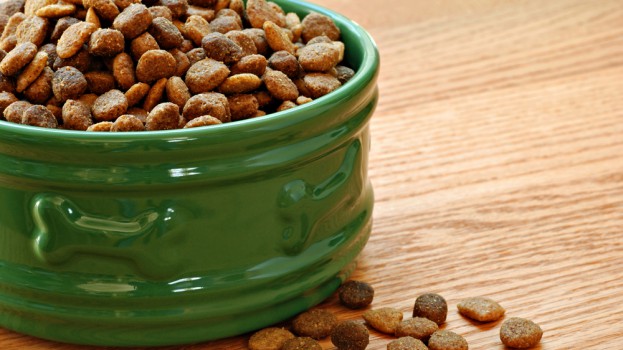 Nearly half of Canadians say they're less loyal to brands than they were in the past, the new Canadian Shopper Study from BrandSpark says.
The annual report, which surveyed 45,000 Canadians between November and March, determined Canada's most trusted brands in 133 CPG categories, from beer to dish soap to diapers.
In the food and beverage category, alcoholic cider Strongbow topped the list of most trusted brands, while for healthy and beauty, Clean & Clear came out on top. Febreze topped the list among household brands, while for kids' brands, Heinz baby food was most trusted.
While 45% of respondents said they were less loyal to brands than they used to be, loyalty varies across categories. Brand trust was most important for pet food and children's products, with 75% of respondents saying they stick to the same brand.
Deodorant and antiperspirant, toothpaste and facial moisturizer inspired the most loyalty in the personal care category, with 70% buying the same brand. For groceries, more than 60% of respondents said they were loyal to cereal, tea, cheese and Mexican food brands, and the same number was loyal to products for hair colour, make-up foundation, shampoo and vitamins.
"Relatively newer" brands such as Febreze air freshener, GreenWorks cleaning products and Keurig coffee machines rose to the top of their categories by innovating, BrandSpark says. but 66% said they would try new products from brands they trust the most.
A brand's ability to respond to problems quickly and transparently, and the perception of a brand as fair and ethical contributes to consumer trust. Support for charitable causes can build trust, but so can respecting the consumer with a fair and consistent price, the report found.
Almost three-quarters of respondents said they try to purchase their most trusted brands when they're on sale, ahead of the generic brands.
BrandSpark determined its winners through unaided, top-of-mind responses to questions across the four main categories. See the full list below.
Canada's 2016 Most Trusted – Food & Beverage Brands

CATEGORY

BRAND

Alcoholic Cider

Strongbow

Alcoholic Cooler

Smirnoff

Baking

Robin Hood

Beer

Molson

Bread

Dempster's

Canned Fish

Clover Leaf

Cereal

Kellogg's

Cereal Bar/Granola Bar

Nature Valley / Quaker (tie)

Cheese

Kraft

Chocolate

Lindt

Coffee

Maxwell House

Cottage Cheese*

Dairyland

Dips & Savoury Spreads*

Philadelphia

Energy Bar

Clif Bar

Energy Drink

Gatorade

Frozen Fish

High Liner

Frozen Pizza

Dr. Oetker

Gum

Excel

Hummus*

Fontaine Santé / Sabra (tie)

Ice Cream

Chapman's

Instant Coffee

Nescafé

Instant Rice*

Uncle Ben's

Juice

Tropicana

Ketchup

Heinz

Mayonnaise

Hellmann's

Mexican Food*

Old El Paso

Mustard

French's

Packaged Meat

Maple Leaf

Pasta

Catelli

Pasta Sauce

Hunts

Soft Drink

Coca-Cola

Sour Cream*

Gay Lea

Sugar Substitute / Sweetener*

Splenda

Yogurt

Danone

Canada's 2016 Most Trusted – Health & Beauty Brands

Acne Treatment

Clean & Clear

Adhesive Bandages*

Band Aid

Adult Incontinence

Poise

Adult Sunscreen

Coppertone

Adult Vitamin*

Centrum

Allergy Relief

Reactine

Antacid

Tums

Anti-Aging Facial Care

Olay

Arthritis Pain Relief*

Tylenol

Bar Soap

Dove

Body Moisturizer

Aveeno

Body Wash

Dove

Cold Sore Remedy

Abreva

Condom

Trojan

Contact Lens Solution

Bausch & Lomb

Cough & Cold Remedy

Buckley's

Cough Drop*

Halls

Diarrhea Remedy*

Imodium

Electric Shaver*

Philips Norelco

Electric Toothbrush*

Oral-B

Facial Cleanser

Neutrogena / Olay (tie)

Facial Wipes

Neutrogena / Olay (tie)

Fever & Flu Medication*

Tylenol

Feminine Sanitary Product

Always

Fish Oil or Omega-3 Supplements*

Jamieson

Foundation

CoverGirl

Green Food Supplements*

Genuine Health

Hair Colour

L'Oréal

Hair Removal

Nair

Hair Styling

Pantene / TRESemmé (tie)

Hair Treatment

L'Oréal

Hand Soap

Dove

Headache Pain Relief*

Tylenol

Insect Repellant

Off!

Laxative*

Dulcolax

Lip Balm

Blistex

Lip Colour*

Revlon

Manual Toothbrush*

Oral-B

Mascara

CoverGirl / Maybelline (tie)

Men's Antiperspirant-Deodorant

Old Spice

Men's Body Wash*

Dove

Men's Shampoo & Conditioner

Head & Shoulders

Men's Shaving

Gillette

Men's Skin Care

Dove

Mouthwash

Listerine

Nutritional Supplements*

Jamieson

Pregnancy Test

Clearblue / First Response (tie)

Protein Supplements*

Vega

Sensitive skin care (for dry and problematic skin)*

Aveeno

Sensitive Toothpaste

Sensodyne

Skin Health Supplements*

Jamieson

Sleep Aid

Sleep-Eze / Vicks (tie)

Smoke Cessation

Nicorette

Teeth Whitening*

Crest

Toothpaste

Colgate / Crest (tie)

Topical Pain Relief

Voltaren

Weight Loss Program*

Weight Watchers

Weight Management Supplements*

PGX

Women's Antiperspirant-Deodorant

Secret

Women's Facial Skin Care

Olay

Women's Shampoo & Conditioner

Pantene

Women's Shaving

Gillette

Canada's 2016 Most Trusted – Household Brands

Air Freshener

Febreze

Bathroom Tissue

Royale

Battery

Duracell

Blender / Juicer*

Ninja

Cat Food

Purina

Cat Litter

Purina

Cleaning Aids*

Mr. Clean

Coffee Machine

Keurig

Dish Soap

Dawn

Dishwasher Cleaner*

Finish

Dishwasher Detergent Pods*

Cascade / Finish (tie)

Dog Food

Purina

Dog Treat

Milk-Bone

Drain Cleaner

Drano

Eco-Friendly Cleaning Products*

Greenworks

Fabric Softener

Downy

Flea & Tick Control

Bayer

Food Storage

Ziploc

Garbage Bag

Glad

Household Cleaning

Mr. Clean

Laundry Detergent

Tide

Laundry Stain Remover

Resolve

LED Light Bulbs

General Electric

Paint

Benjamin Moore

Paper Towel

Bounty

Vacuum Cleaner

Dyson

Canada's 2016 Most Trusted – Kids Brands

Baby Food

Heinz

Baby Formula

Enfamil / Similac (tie)

Baby Wipe

Huggies

Baby/Toddler Shampoo & Wash

Johnson & Johnson

Children's Allergy Medication

Benadryl

Children's Toy

Fisher Price

Children's Vitamin

Flintstones

Diaper

Pampers

Infant/Children's Pain & Fever Medication

Tylenol

Kids Sunscreen

Coppertone

Kids Toothpaste

Colgate