Not so foolish ideas?
It might be April 1, but some of these ideas have staying power, in our opinion.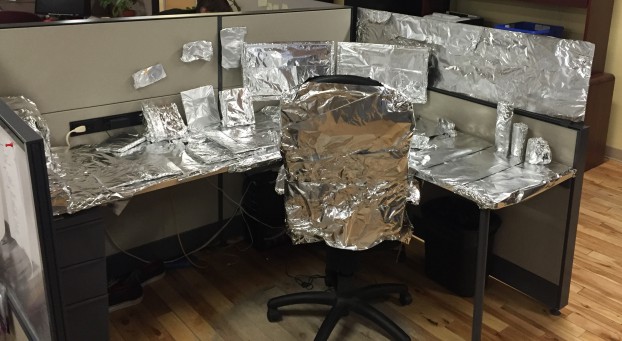 It's the biggest holiday of the year, strategy readers. That's right, April Fools' Day is finally upon us (and, alas, almost over already).
As one of our office mates has his workspace wrapped in aluminium foil by our most festive colleagues, we've been hard at work to bring you the best, completely serious news and brand executions that happened to debut today.
Take a look.
WestJet solves a legacy problem
Finally! No more arm bumps or awkward manoeuvring past the food cart to get to the washroom. WestJet has introduced RALFH, the Robotic Automated Light Food Handler. Using facial recognition and an audio conveyance system, RALFH makes in-air food and drink ordering and delivery much simpler and more convenient. (If only it were real.)
(Agency: Studio M)
Expedia's newest partner
If you think WestJet has customer convenience down, Expedia's newest airline partner might be even better. Ginge-Air is the world's first airline catering exclusively to redheads. Fly in comfort, gingers.
(Agency: Grip Limited)
Virgin Mobile helps men put their best face forward
"Extensive customer research" showed that most millennial men now have beards, but maintenance can be an issue. Never fear – Virgin Mobile's "FaceCase Beard Edition" is here.
The "world's first-ever phone case for your face" includes trimming scissors, a beard comb, mustache wax, a mirror and a beard bib.
"Handcrafted from recycled heritage trees and other upcycled wares, Virgin Mobile's latest smartphone accessory is compatible with every device and virtually any type of facial hair including playoff beards, hipster beards, neck beards, goatees, chinstraps, Fu Manchus, Van Dykes, French Forks, and many more," according to the brand.
And in a clinical trial, those who used the FaceCase reported higher testosterone levels and a 40% spike in compliments from strangers. We smell a CASSIES award…
(Agency: High Road)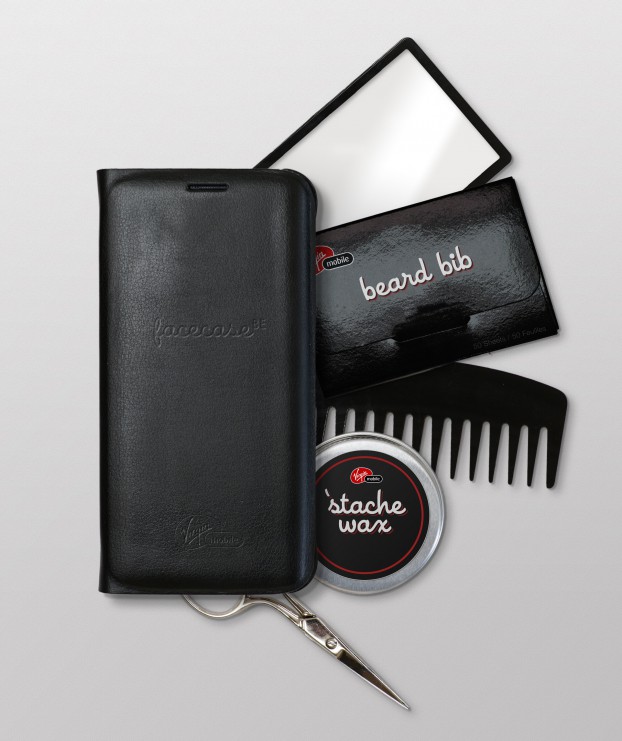 Jack Astor's tabletop beer taps
The Jack Astor's team knows consumers want immediacy and unique experiences. It's answered that demand with the roll-out of new coin-operated, tabletop beer taps. Guests simply insert their coins, of any denomination, and get the corresponding amount of beer (research from the restaurant suggests one mouthful of beer is only 10 cents).
"The taps have been designed with responsible drinking measures in mind," the brand notes. "The taps do not turn on until a server checks guests' photo identification."
(Agency: Traffik)
Boston Pizza prevents nacho theft
Nacho enthusiasts can relax and enjoy their snack in peace. Boston Pizza has solved the age-old problem of food theft with the new "Hey! That's Nacho Food Shield."
The brand's research showed that one in five guests isn't into sharing with table mates. Those customers can now use the sleek, transparent acrylic shield to protect their food more easily.
(Agency: High Road)
BeaverTails' launches the KaleTail
Finally, a healthy option at BeaverTails.
"This deliciously crisp pastry flavour, made with fresh Canadian grown kale, is a healthier BeaverTails pastry choice and will be available in select stores nationwide starting April 1," according to the brand.
It doesn't end there. The pastry provider will be rolling out an array of veggie-based recipes throughout the summer, to help consumers make BeaverTails part of a balanced diet.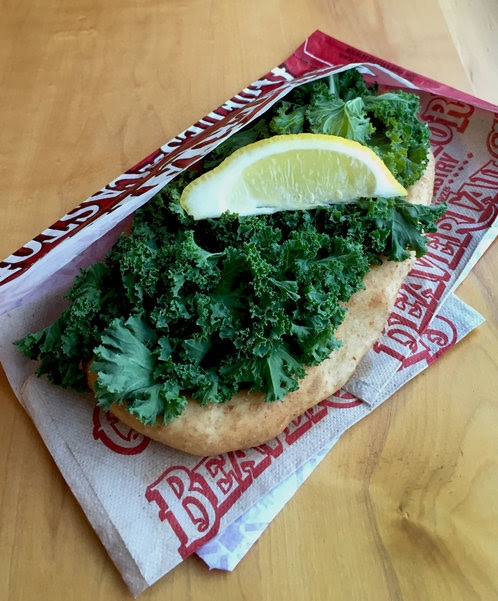 Maple Leaf immerses consumers in bacon
Not one for kale? How about an immersive bacon experience? Maple Leaf Foods has come up with a way to use VR in a truly customer-oriented way with its BaconVR experience.
"Maple Leaf undertook comprehensive consumer testing to identify the ideal bacon experience, and brought it to life in virtual reality by partnering with technology leaders across Canada," according to the brand. "The result: a mobile virtual reality bacon experience that consumers can take with them and satisfy their bacon cravings on-the-go, in the office, or at home without the use of any cooking equipment."
New York Fries' patriotic rebrand
This Canadian brand is tired of being mistaken as American, so it has finally rebranded to Toronto Fries, complete with a new logo design and packaging featuring the maple leaf.
"The rebrand comes after internet speculation about the birthplace of New York Fries (we have the birth certificate to prove it!) and the unappetizing politics of presidential candidate Donald Trump who calls New York home," the brand says.
(Agency: Instigator Communications)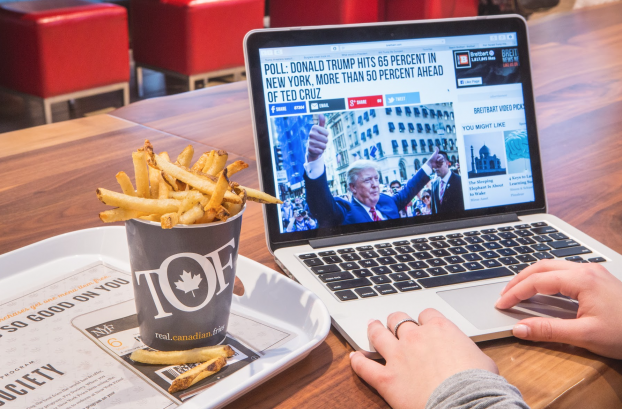 Blackjet's dope perks
Talent recruitment and retention can be tough and agencies know it. Move over free food and in-shop laundry – Toronto's Blackjet has decided to capitalize on changing laws and attitudes to offer free pot.
"Marijuana, cannabis, weed, ganja, hemp, dope, green, grass Mary Jane, call it what you will, millennials want it and Blackjet's got it for free," the agency says. "As soon as it's not a criminal offence in Ontario, the agency will start dispensing cannabis right next to its beer fridge."
Get covered for your missing socks
Car insurance, home insurance, life insurance. Never mind those – now you can get covered for cold feet. BrokerLink has created the product we all need. You may never know where your dryer has mysteriously taken your left sock, but at least Socksurance has your back.
(Agency: Trigger)
If you have ever done laundry before, you know what it feels like to lose a sock. #TheStruggleIsReal pic.twitter.com/2zgXOJ4RNH

— BrokerLink (@BrokerLinkCA) April 1, 2016