Check it out: A better Mother's Day gift
International charity War Child uses humour and brutal honesty to drive donations around the special day.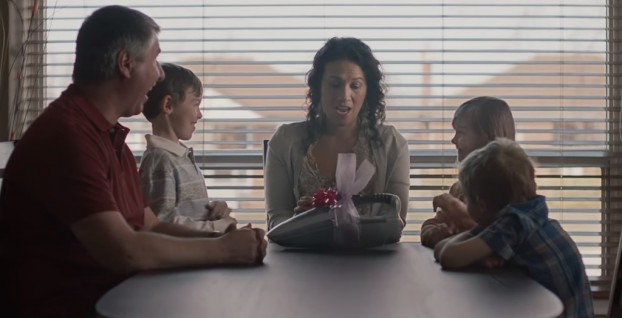 If we're being truthful, Mother's Day gifts can kind of suck (sorry to all the kids out there painting ugly mugs right now).

With the holiday just around the corner, War Child is asking moms to give up the usual gifts in favour of asking their families for a donation to the charity.

Led by John St., the campaign includes an online video showing all the ways moms make sacrifices, from catching vomit to giving up their personal space and time.

The humour-filled – but brutally honest – spot then suggests mothers ask their kids to forego the scented soap and chocolate this year, and instead use that money for a donation to War Child, which will support other mothers worldwide who are also making major sacrifices for their kids.

The campaign drives to War Child's website, with e-cards moms can share with their families to let them know a donation is the better route this year. The cheeky social media cards include messages like "Macaroni art would make a great gift if it could save a child's life."

The video is running as pre-roll, with paid and organic social media. Additional support will be through paid carousel ads on Facebook and Instagram and outreach through War Child's newsletter. HJC led the media buy.