Barbie gives girls their dream jobs
The toy's "You Can Be Anything" platform comes to Canada to show girls they can be whatever they want when they grow up.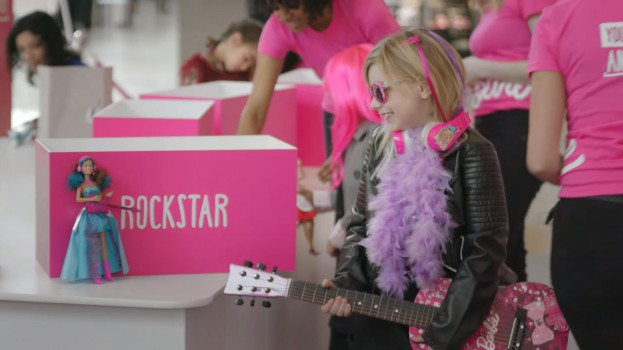 Mattel wants Barbie fans to dream big about what they want to be when they grow up, bringing the aspirational "You Can Be Anything" brand platform to Canada.

Working with Toronto experiential marketing agency T1, a wall was set up in a Toronto mall featuring boxes labelled with everything from doctors and bakers to superheroes and rock stars. When girls pulled out the box, they found a corresponding Barbie set, complete with the clothes and accessories they needed to play the part themselves. Some girls got to immerse themselves deeper into their dream job, with would-be vets getting a trip to the Toronto Zoo to work with the animal doctors there.

Until May 2, parents can upload photos of their children dressed as what they want to be when they grow up to the "#YouCanBeAnything Day" event page on Facebook. Four girls will be selected to live out the job in real life. GCI Canada is handling PR for the campaign and on the "#YouCanBeAnything" platform throughout the year.

Over the past year, Mattel has attempted to make one of its most iconic toys a more inclusive and inspiring role model for kids. Last year's global platform was all about girls being "super" in their everyday lives.

The "You Can Be Anything" platform launched in the U.S. last fall with an attention-grabbing video (seen below) by BBDO's San Francisco office that showed girls living out their dream jobs in real settings.

At the beginning of this year, Mattel gave Barbie a much-publicized "makeover," making the doll available in more realistic body types.