Turo comes to Canada
The car-sharing platform begins its international expansion, helped by a partnership with Intact and Belairdirect.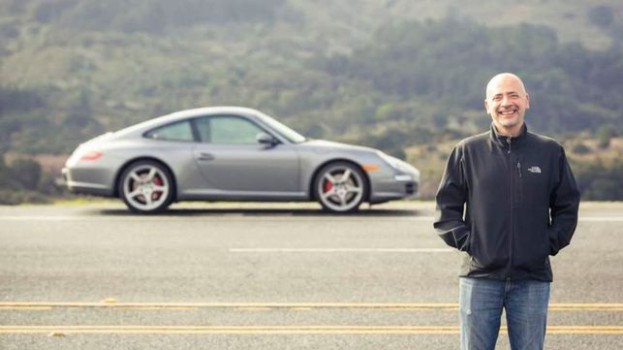 Andre Haddad, CEO of Turo, stands in front of his Porsche 911, available for rental to users.
Peer-to-peer car-sharing company Turo has begun its international expansion with a Canadian launch.
Founded in 2009 in San Francisco as RelayRides, Turo allows car owners to rent their vehicles to pre-approved drivers through an app or desktop interface. Rentals are charged by the day, with discounts offered for week-long ones. Initially focused on short-term and hourly rentals, Turo shifted its focus to daily and longer-term rentals, something it says was reflected in November when it rebranded.
Even with the 25% fee the company charges, Turo says its rentals tend to cost 30% less on average than rentals from a traditional company (listings in Toronto at the time of writing ranged between $30 to $500 per day, depending on the vehicle).
Marked by a launch party tonight in Toronto, Turo will initially operate in Ontario, Quebec and Alberta, with plans underway to expand nationally. Through a partnership with Intact Financial Group, drivers with policies under its Intact Insurance or Belairdirect personal insurance brands are eligible to list their cars on the service.
Intact says it has modified its automotive policies to allow its drivers to list their vehicles on Turo, a step in overcoming what has become a hurdle for other services in the growing sharing economy. Some drivers who have used their vehicles for services like Uber and Lyft have run afoul of their insurance policies, which were created under the assumption that they wouldn't be used for employment.
Turo still doesn't operate in New York after receiving a cease-and-desist notice in 2013 claiming the company was misrepresenting its insurance coverage, though at the time the company said it was working with the state's Department of Financial Services to resolve the issue.