Citizen Relations names new North American leader
Nick Cowling adds duties in the U.S. to his Canadian president role to encourage collaboration between offices.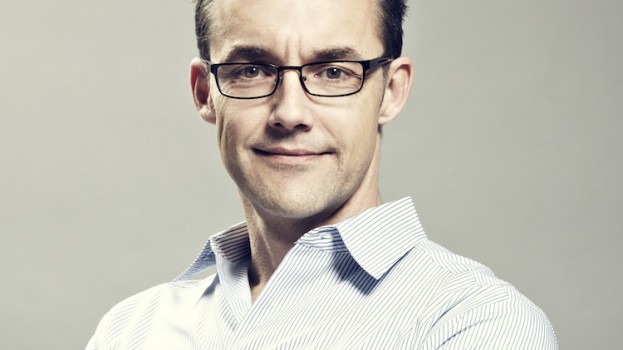 Citizen Relations has named Nick Cowling, previously president of its operations in Canada, as its president for North America.
In a new role within the agency, Cowling will have leadership over Citizen Relations' strategic direction, growth and innovation plans for all of North America added to his current duties within Canada.
In addition to its Canadian offices, Citizen has North American outposts in New York, Los Angeles and Irving, California. Cowling will remain based in Toronto, reporting to Cynthia Rude, Citizen Relations' Los Angeles-based COO.
"We've experienced some great growth over the last couple of years, particularly in Canada, and it was the right time in our journey to look for more consistency in our strengths," Cowling says. "Part of my role is finding synergy between the two regions, be it in the clients we serve, or the opportunities we're seeing, but mostly making sure all the smart people within our system have access to each other and their talents."
Cowling took the new role in January, but did not make the move public while he helped the agency search for a new general manger for the U.S. (it announced the hiring of Nathan Friedman, a 16-year veteran of Ogilvy PR, two weeks ago).
Cowling joined Citizen in 2010 as VP and general manager for its Toronto office, having previously been a VP at Optimum Public Relations (at the time, both agencies were owned by Vision7, and were merged in 2011). Last year, Cowling was named president of the agency in Canada.
In October, Citizen hired Rob Moore as SVP and general manager in Toronto to fill Cowling's old position, also hiring Anik Trudel and promoting David Brodie to the same roles in Quebec and Vancouver, respectively. Moore has since left the agency, and a new general manager for Toronto will be named in the near future.
Growth outside of Canada has been a recent priority for other divisions within parent company Vision7, be it leaders taking more of a North American view towards expansion at Cossette, or Vision7 Media joining a global media consortium. Citizen Relations, however, is already established south of the border, as well as in other markets like Hong Kong, where it opened an office last year. Citizen's path going forward is less about establishing a foothold outside of Canada, and more about finding ways to pull from strengths in other markets.
"There are no borders in the communications world, and long gone are the days where you have a campaign in the U.S. and one in Canada and not have them spill over," Cowling says. "Some of our ideas may be applied or executed differently, but if they all deliver on a core insight, it's a lot more powerful. One thing we've done a good job of in Canada is leveraging and learning from the other agencies we live in the same building with. It's a massive advantage, and we've started to do it with Cossette Chicago, but there's no reason a U.S. campaign won't be able to leverage some of the great creative in Canada."
Earlier this year, Citizen Relations launched The Colony Project, a new PR agency in Toronto specializing in helping clients reach new audiences outside of their traditional targets.