AToMiC Awards: Cinematic ads with an emotional hook
Cineplex and CIBC brought moviegoers (and online viewers) to tears with their long-form branded content videos.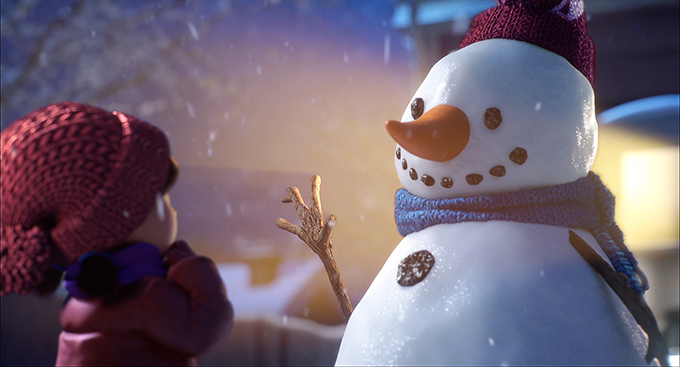 This article appears in the June 2016 issue of strategy.
Successful viral videos are often puerile, relying on an easy hook: a panda sneezing, a child reacting to being bitten by another child, a cat being a cat. Cineplex and CIBC saw another option. They made use of long-form videos – two and three minutes, respectively – to build an emotional connection that would move viewers to share their content, see a movie and sign up for a run.
Cineplex's "See the Big Picture" platform recognized a trend other brands have picked up on: a kind of digital weariness, a frustration at always being connected. The solution was the movie theatre, one of the few places where you actually have to (or, rather, should) put away your phone for a couple of hours. The brand and agency Zulu Alpha Kilo saw the holiday season as an ideal time to push its emotional message to "Make time for what you love."
The Lily and the Snowman video is about a woman's friendship with a magical snowman, stored in a freezer for the summer and brought out every winter throughout her childhood to entertain her with cinematic shadow puppets in the backyard. Sitting in her office one night, all grown up, she remembers the neglected snowman and hurries home to find and introduce him to her daughter.
The video's reach extended far beyond the Cineplex theatres where holiday moviegoers saw it. It was viewed 21.8 million times on Facebook and YouTube during the last two weeks of December 2015, and was the most-watched YouTube video in Canada for the month.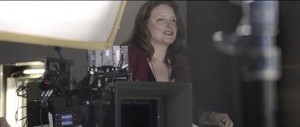 CIBC and Cundari used a multi-layered approach, involving the audience throughout the production, but the end result was also a widely-shared video with an emotional punch. Like Lily and the Snowman, it also made use of the cinema space.
The brand invited four people who had taken part in its Run for the Cure (which supports the Canadian Breast Cancer Foundation) to participate in what they thought was a documentary about their reasons for running in the annual event. When the film participants showed up at the screening, they watched the women who had been on set producing the film (such as the director, the camera assistant, the makeup artist) step out from behind their production equipment and tell their own stories of breast cancer survival.
The In This Together video, which also captured the audience's reaction, received more than 4.5 million engagements. The 2015 Run for the Cure had more than 115,000 participants and volunteers, and raised more than $21.5 million.
The hardware
Cineplex "Lily & the Snowman" Zulu Alpha Kilo Gold Online Video, Gold Best Brand Content
The Canadian Breast Cancer Foundation "CIBC Run for the Cure – In this together" Cundari Bronze Online Video