AToMiC Awards: Disrupted expectations
Ikea and the Foundation Fighting Blindness messed with media to win the audience's attention.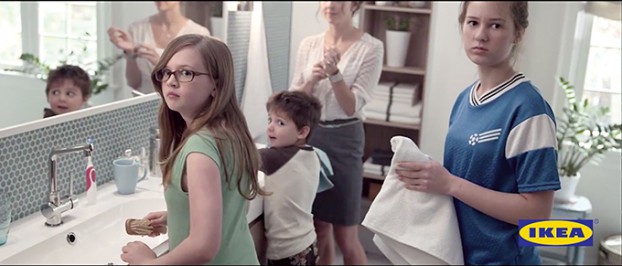 This article appears in the June 2016 issue of strategy.
So there's dad in the morning, seated on his throne, enjoying a precious few minutes of "dad time" away from the pre-work/school whirlwind, when an ad pops up on his iPad telling him he's taking too long. Targeting doesn't get much more disruptive than that.
Ikea, as well as the Foundation Fighting Blindness, recognized that consumers have set expectations for the content they consume: banner ads on their favourite sites shouldn't know about their bowel movements, for example, and breakfast television shows shouldn't suddenly fade to black. Disrupting these expectations gets consumers' attention.
Ikea worked with Jungle Media and Leo Burnett to develop real-time dynamic IP remarketing. People could create custom banner ads that were delivered to ad space Ikea bought programmatically, matching it to the ad buyer's IP address, so the daughter, downstairs, could tell dad to get a move on with a customized Ikea ad.
More than 17,000 Canadians visited the ad creation page during the three-week campaign, and Ikea's bathroom sales increased by 12% in stores and 34% online from the previous year.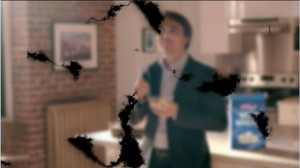 The Foundation Fighting Blindness also messed with consumers' media expectations in its "Experience Blindness" campaign by Starcom Mediavest Group. The organization targeted boomers, blurring a segment of Global TV's The Morning Show before transitioning to a live interview with a blind FFB spokesperson. It also blacked out print ads and a spot from Starcom client Kellogg's Mini-Wheats, turning it into an FFB ad. The campaign, which required a remarkable amount of collaboration with other partners, increased awareness for the organization by 129%, with a 78% year-over-year increase in donations.
The hardware
Ikea "#ShareTheBathroom" Jungle Media / Leo Burnett Silver Best Digital Engagement, Bronze Tech Breakthrough
The Foundation Fighting Blindness "Experience Blindness" Starcom Mediavest Group Gold AToMiC Collaboration