There's a taco for that
Old El Paso's campaign serves up a taco for every occasion.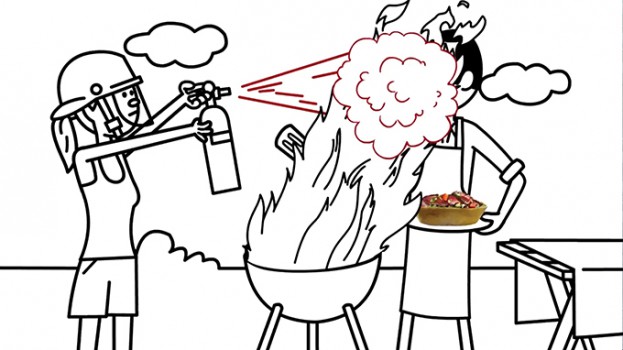 This article appears in the June 2016 issue of strategy.

In Canada, three people search the internet for "tacos" every minute. "That's absolutely insane when you think about it," says Jason Doolan, marketing director at General Mills, the company behind Old El Paso.

Turns out, the brand has been thinking about it. Its research shows that, over the last several years, tacos have taken on a new meaning for consumers, moving from Mexican food to borderless fare like pizza, almost free of origins.

The brand that's been pushing tacos since the 1950s (since 1982 in Canada) is using the associations and excitement around the food in a new campaign that taps into a sense of community, energy and celebration. The insight came when one research participant described a fight with his spouse. Driving home, he turned to her and said, "Maybe I'll make tacos tonight."

"It's impossible to be angry when your spouse makes tacos for you," Doolan says. "Tacos have this transformational power."

The campaign, "Tacos make everything better," rolls out in June, with Cossette handling creative and media.

While the 15-second line-drawing spots with mariachi jingles highlight family situations – ravenous husbands, impenetrable teens – the digital campaign offers a taco for every moment.

Digital OOH to run in Toronto and Vancouver will adjust its message for the time of day ("Tacos make the daycare dash better") and for events ("Tacos make long weekends better"), while social listening targeting will offer specific messages based on workplace grievances, dating slumps or baseball games.

Old El Paso's core target still includes the tail end of boomers as well as Gen X, but it's looking to "contemporize" and "reintroduce" the brand to millennials as they enter the family target, he says.

This means advertising that focuses less on meal kits. Millennials are component shoppers, keen to mix and match and engage their cooking skills. So while the campaign message has shifted to tacos as an occasion, the brand has also done path-to-purchase research to help the adventurous taco consumer find ingredients in multiple sections of the grocery store.

"That inspired why we actually bought media in-store – we used 'Tacos make everything better' in dairy and in meat – because we're trying to leverage this valuable path-to-purchase learning," Doolan says.