Brunet's new (app)etite
This small Quebec pharmacy wants people to make small, healthy lifestyle changes. So it's rolled out an app to help.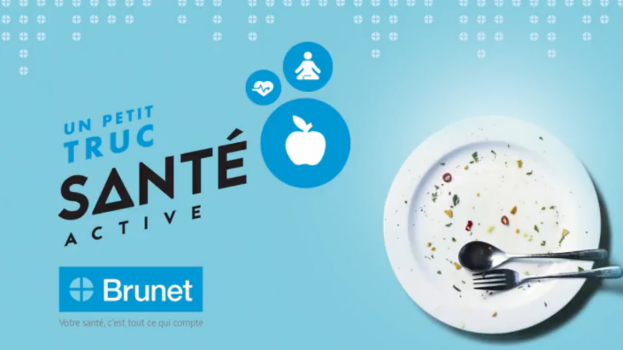 Despite being known in the Quebec marketplace as a healthy retailer, the pharmacy chain Brunet hadn't really come out and told consumers about its positioning through marketing messages.

Until now.

While the 160-year-old retailer was once known only for its pharmacies, its stores are growing, with many locations broadening their inventory selection. Over the past three years, it's been slowly rolling out marketing messaging for the first time in its recent history.

And today, it's hoping to solidify its link as the healthy lifestyle retailer with a new app that encourages Quebecers to take charge of their health in small, manageable doses (like adding a quick jog or an extra glass of water). The app, created by digital agency Tink, starts with a 17-point questionnaire, which offers up a health score. A personalized improvement plan is then created for consumers around healthy eating, physical activity and physical and mental well being.

"[Market research] surveys asked people 'which was the pharmacy focused on health?'" says Sandra Becerra, marketing director at Brunet. "We always were number one."

That consumer belief, along with the brand positioning as a retailer that helps its shoppers get healthy, were the driving forces behind the functional tool, she says.

To kick off the app, the brand is rolling out a TV, radio, out-of-home and digital campaign by Publicis. It's all built around the idea that the little healthy acts count, and encourages folks to download the app for more daily healthy reminders. OOH, with media by PHD, will be contextually relevant to the placement (such as encouraging people at bars to drink water before bed to stave off a hangover), while digital ads will be short (five-second) bursts of tips to living a healthy lifestyle. The brand will also use in-store signage and employees to help drive app downloads.

The end goal of both the campaign and the app are to get more Quebecers to link the Brunet brand with a healthy lifestyle, she says.

At launch, the brand wasn't able to integrate in-store tech into the app itself, she says, though there are future plans to make it capable of identifying when consumers are in store, and linking that to the brand's POS system.