Taxi names new president
Mike Leslie, GM of Taxi Vancouver, has been promoted to president of the agency's operations in English Canada.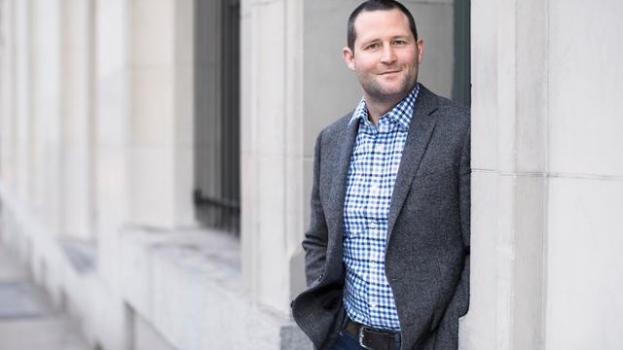 Taxi Canada has promoted Mike Leslie, currently general manager of Taxi Vancouver, to the role of president for its operations in English Canada.

Leslie has been with Taxi since 2007 and has held a number of roles on its client services team, including national managing director of its Telus business. In January 2015, not long after Telus moved its business away from Taxi, Leslie was named general manager of the agency's Vancouver office.

Leslie begins his new role on July 1 and will split his time between Vancouver and Toronto. Leadership for Taxi's operations in French Canada will be named in the near future.

"He's had a national role before, and I worked very closely with him during that time," says Rob Guenette, president and CEO of Taxi. "He knows the Canadian market from coast to coast and has had impact wherever he's been."

Taxi had presidents for operations in English Canada and Quebec in the mid-2000s, which later merged to become one position. That role has been vacant since the end of 2014, when then-president Nancy Beattie left the agency after the Telus loss led to restructuring. Guenette has since been pulling double duty as both president of Taxi Canada and CEO of the whole Taxi network.

"As we regained our financial health and looked at our organizational structure again, I felt that I really do need that position," Guenette says.

"When I looked at when we were most effective and the organizational structure we had at that time, it was when there was a focus in both markets. When you have a multi-office situation in a country as geographically large as Canada, it's hard for one president to cover issues from Vancouver to Montreal and still be focused on pitches and with the people in those offices. You get spread pretty thin."

Among Leslie's first duties is determining a new leader for Taxi 2 following the departure of Daniel Shearer, after which he will be tasked with finding his replacement as general manager at Taxi Vancouver. He will maintain those duties over the transition period.

"For us, having a bench that we can draw from to have people develop their careers and be effective within Taxi is a great thing," Guenette says. "The marketplace is probably not as deep in talent as it ought to be right now, so we're very lucky that we have this deep bench we can draw from as things move. That creates less client and cultural disruption."

Taxi Vancouver started 2016 with a series of hires and promotions in response to multiple client wins the year prior. In April, the agency promoted Christine Maw to VP and head of strategic planning in its Toronto office, which  came after news that Mark Tomblin, chief strategy officer, would be moving to Juniper Park\TBWA. In March, the agency got back into the mobile advertising game after it won the review for Fido.