Cannes 2016: Why are we thanking creativity?
DDB Canada's Lance Saunders questions whether the festival's theme is just blind faith.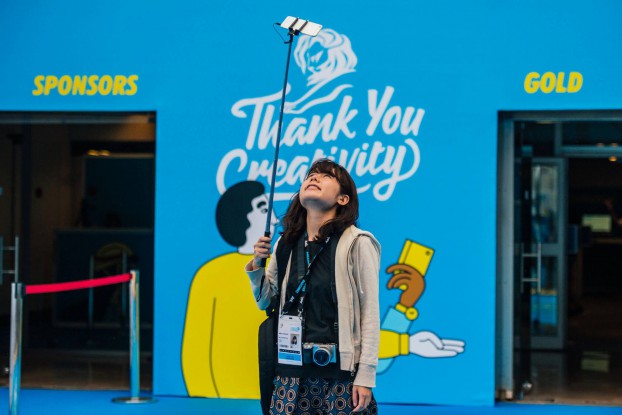 By Lance Saunders
After being on the Cannes creativity- and-all-of-the-free-rose-you-can-consume train for three days now, here is my take on this year's festival theme "Thank You Creativity."
The work is pretty strong and it appears once again in the Print and Outdoor categories that a simple, elegant visual idea can still rule. Japan and Sweden continue to dominate in stunningly gorgeous design ideas. They all just ooze style (and as aside are also easily the best dressed people here).
But just as some things are constant, much more has changed. Our business is going through a profound shift. No need to cover that here; one just has to look at all of the new West Coast digital companies with huge banners hanging from hotels or on the backs of yachts to know we all live and work in a post-digital world.
However, there is no shortage of agency people on stage reminding us that great creativity and great storytelling still matters in this new technology world. Is it because in these shifting sands we need to cling to that notion, as a drowning man clings to a life raft?
This year's buzz is VR and AI. I have put on my head as many different VR glasses as I do my sunglasses in the blazing sun, as companies promote examples of VR headsets and their new whiz bang immersive 360-degree software. (Funny, not a 3D printer anywhere to be seen. Do they sleep with the fishes at the bottom of the harbour as our love for shiny new things has moved on?)
So should we be thanking "Creativity?"  One has to remember were all thanking each other at a conference celebrating the top 1% of communication ideas in the world. At Fashion Week in Paris, are all of the haute couture creative heads going to suddenly declare that fashion is trivial and irrelevant?
Our whole industry is invested in saying creativity matters. Our salaries, bonuses, agency bragging rights and magnums of champagne are all lined up on the Croisette ready for when the team arrives with their Gold Lion.
But let's not kid ourselves. It is a 15,000-person echo chamber with as fervent belief in the power of creativity as all Scientologists have in believing the earth is inhabited by alien beings living among us. In both cases blind belief is what guides each group. In the latter case, whatever your religion, blind belief is a strong indicator of the power of one's faith. However, it appears to me, blind faith is less and less an indicator for any CMO we have talked to recently.
It is all about real results and ROI. Blind faith in creativity matters not so much. In fact, in most of the presentations by clients here, they all talk about how they are building their brands in new ways, but not so much from an agency perspective in proving creativity matters.  The best example was made in a seminar by Jim Stengel, a former P&G CMO, and James Hurman, founder of Auckland-based innovation consultancy Previously Unavailable.
In his book The Case for Creativity (which I now have several copies of squirreled away in my luggage), Hurman lays out in spades that great creative ideas are not only more memorable, but more effective and more able in driving overall business effectiveness. Whatever my overweight bag charge, it's worth its weight in gold.
To that end, it struck me a bit odd when sitting watching the Creative Effectiveness winners earlier this week. Congrats to Adam&Eve DDB for both a brilliant creative idea ("Monty the Penguin" for John Lewis) and the campaign's powerful business results; but shouldn't all of the other brilliant work pass this acid test? Even the jury president for the category, Andrew Robertson, CEO of BBDO, said the panel's criteria as judges was to a tougher standard, in that the work had to have shown it unequivocally built business.
Wait a second, isn't that what we all should be doing? Delivering ideas that drive some real commercial value for clients or changed behaviour? Why is it that Effectiveness is even a category?
So just who and what then are we thanking? Are we thanking creative teams, planners, client service teams for never giving up and continuing to push their idea forward? Even Adobe has a print ad in the Cannes program guide, "You've made it to the place where everyone knows how hard you work for an idea." Is that then what we're rewarding here? Effort, hard work and not giving up?  If effort and hard work were rewarded, every country playing in this years' Euro Cup would already be given a trophy. But only one is rewarded in sports: the one with the best results.
The people I think we really need to hear "Thank You Creativity" from is all of our clients, our  CMOs, CEOs and CFOs, because when they shake your hand and say "thank you," then you really know that creativity does matter.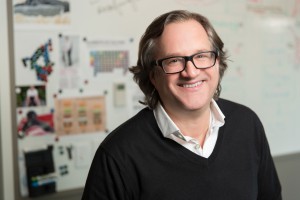 Lance Saunders is president and COO of DDB Canada.

Featured image via the Cannes Lions International Festival of Creativity Facebook page.