Cannes 2016: Canada comes up short in final categories
While Canada was shut out of Film, Titanium and Integrated, the country's Young Marketers go home with a Bronze.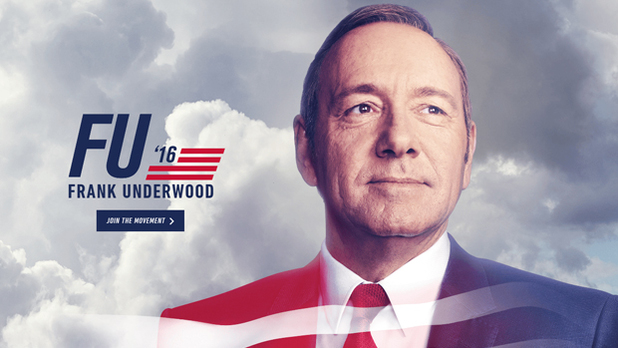 By Jennifer Horn, Josh Kolm and Harmeet Singh
Note: This story has been updated to exclude the two Radio Lions which strategy incorrectly counted in Canada's tally as two single Bronze Lions for Cossette and J. Walter Thompson, when they were in fact Bronze Campaign Lions. 
The final awards ceremony of the 2016 Cannes Lions Festival of Creativity might have been a bitter moment for some, as Canadian agencies were unable to add to the total of 16 Lions they've earned at this year's festival. But by looking at what did win, there are lessons on how to both better compete at future festivals and better deliver amazing work for clients.
Canada did get one mention on the main stage of tonight's ceremony. Though the Canadian Young Marketers team was announced as the Bronze winner in this year's competition yesterday, the results were shown to the festival at large during Saturday's gala.
"Competing in the Young Marketers competition has really challenged me to not only think big, but drive change," says Christian Di Vincenzo of Lexus Canada, one half of the winning team with Olena Sapojnikova. "We went bold with our idea for Lexus because we knew that in order to take responsibility for climate change, as an automotive company, we needed to do something that was never done before."
At last night's Lions Entertainment gala, Jam3 and MTV picked up a Silver prize for its "MTV VMAs Green Screens" work, while J. Walter Thompson took home a Silver for the "Just Another Day" spot for SickKids in the Entertainment for Music category. 
This brings Canada's total award count to 19, and includes 9 Bronze, six Silver, one Gold, plus the Bronze Young Marketers.
The most awarded agency this year was Jam3, with four Lions in total (one Gold and three Silver) given to the work it did with MTV.
Other shops that will be flying home with Lions this year include Leo Burnett (Silver Design, Bronze Direct, Bronze Cyber), J. Walter Thompson (Silver Entertainment for Music, Bronze Radio), Grey (Silver Health, Bronze PR), Cossette (Bronze Radio), Critical Mass (Bronze Digital Craft), Touche / Sid Lee (Bronze Creative Data), MediaCom / BBDO (Bronze Media) and Tank (Bronze Radio).
Film priorities are changing
Although there were nine Canadian nominations for a Film Lion, zero managed to medal.
Perhaps it's because there were fewer Film entries overall (269 less this year than last, to be exact), which jury president and Martin Agency CCO Joe Alexander theorized as being a result of a glum economy/smaller budgets.
Or perhaps it was simply because there wasn't enough "real work for real brands" in the country's pool of nominees — a point Canadian Film juror and FCB VP, creative director Nancy Crimi-Lamanna expressed to strategy after the Saturday press conference.
She said work wasn't medaled if "there was any inkling that it was made for an awards show" or after a lot of unearthing and digging the jurors "couldn't bring it back to a client." Even if they loved the idea, which is why some of the non-client-led work made it onto the shortlist, she says it was more important that the work was brand authentic.
As a result, "Jane St." and "#CoverTheAthlete" by John St. as well as the "Pre-roll Petitions" by Publicis were shut out of the medalling discussion.
She says if it wasn't because a client was missing from the credits, it was because the brand wasn't obvious enough, which was the case for the Milk West "Snack Time" videos by DDB.
"What everyone got caught up on was that the connection to the milk was really tenuous and they couldn't wrap their heads around who this was for," she said. "It wasn't enough to just show the milk. If they had simply put the brand at the end of each piece, just for submission, it would have helped people connect to what it was really about."
The kind of work that did land a Lion this year, though, was that which was "new" for the product category — meaning it showed a novel way to sell things from beer to tampons, or that had a fresh way of creating awareness for gender equality or examining your breasts for cancer, for example, said Alexander.
That's mostly why the Harvey Nichols "Shoplifters" spot by Adam&EveDDB London was awarded the Grand Prix. It was simply a new way of sell a loyalty program.
The spot showed actual thieves shoplifting from Harvey Nicols' stores (their faces covered to protect the guilty), with the message that if you love freebies, you can get them legally through the retailer's loyalty program.
"When we saw it on the big screen, the whole jury room started applauding it, which says a lot about its uniqueness," said Film juror and Mother London ECD Ana Balarin. "We chose something that challenges our perception of the category – it was low budget and without a script using found footage, and which had an entertaining and a rich narrative."
Where do we find Titanium ideas?
The Titanium Grand Prix went to U.S. outdoor retailer REI for "#OptOutside," a campaign by Venables Bell & Partners that was previously awarded the top honour in the Promo & Activation category.
Sir John Hegarty, founder of BBH and president of the Titanium and Integrated jury, said one thing the jury appreciated about the campaign was not only the bravery of the idea, but the fact that it was a piece of communication the general public took notice of.
"It played with what was happening in the world [...] and work that executes in that area gets noticed more by the audience we're talking to," Hegarty said about awarding one of the final awards in a festival where many other jury presidents have said they've awarded Golds and Grand Prix to campaigns they described as "innovative" or "game changing." "I feel amazed that in the rush for the new, we're forgetting to communicate things that genuinely move people. There's no question the value we place on what we do is not being appreciated by the audience we speak to. I don't think people sit down and watch technology. The danger is we live in this wonderful bubble where we're all fascinated with things our audiences don't notice."
No Canadian work was shortlisted in Titanium, one of the most prestigious categories in Cannes Lions. Judy John, CEO and CCO of Leo Burnett Canada and member of the Titanium and Integrated jury, says the campaigns that were recognized in Titanium were not only big ideas, but big ideas that had a clear connection to brand's business and positioning. When it comes to ways Canadians can be more competitive in Titanium, John speaks to another common refrain at the festival: brave clients committing to brave ideas.
"Clients are thinking about how a risky idea can impact their business, and the brave ideas are hard to quantify because it's never been done, or you wonder if it is going to get negative attention," she says. "Well, sometimes with the bravest stuff, you might get a couple calls, and you have to be okay with that. It's really important for clients to understand that it's a partnership, and sometimes we need them to push [agencies] as much as we push them. And not just looking south of the border and waiting for something to get picked up."
The craft that goes into Integrated
The lone Canadian piece of work on the Integrated shortlist, FCB's "Cracker Cutter" for Ritz, didn't manage to make it on to the list of winners.
"There was a push for it to medal and, same as for a lot of other campaigns we looked at, that's where the craft comes in," John says. "Building on the idea, but also on the beauty of it. When you look at what we awarded the Grand Prix, the film is beautiful, and every piece they did is so well considered and built to the bigger campaign. That's what made the difference."
The Integrated Grand Prix was given to BBH New York for their "FU 2016″ campaign promoting Netflix's latest season of House of Cards. During a commercial break in the broadcast of a debate as part of the U.S. presidential election, what looked like a traditional campaign ad aired, only for it to be revealed that it was an ad for the show's lead character, Frank Underwood. The campaign was rounded out with an "FU 2016″ campaign headquarters at the South Carolina primaries, merchandise and an online tool to say "FU" to any political or public figure fans wanted to call out.
"Great marketing either leverages or influences culture, and this definitely leveraged the current [political] culture in the U.S.," said Pete Favat, CCO at Deutsch North America and member of the Titanium and Integrated jury. "For the pieces in integrated, we were looking for brilliant execution across the line of every piece that was in it."
Under Armour, Droga5 dominate in Film Craft
In the Film Craft category, Droga5 New York and Epoch Films' "Rule Yourself" spot, featuring swimmer Michael Phelps, for Under Armour, has taken the Grand Prix award.

When judging the category, the jury looked for details and choices that elevated film work beyond the written script, says Laura Gregory, founder and CEO of Great Guns Global and president of this year's jury.

The Grand Prix spot transcended the craft so the craft became invisible, allowing viewers to be immersed in Phelps' story, adds fellow juror Steffen Gentis, chief production officer at BBDO Germany.

Though the top winner in the category was indeed a bigger-budget piece, Gregory noted that not all the work that placed had that in common (McCann New York's "Girls Can't Code' piece for Girls Who Code, which picked up a Bronze for its script, is just one example).

The "Phelps" spot also earned a Gold in the Cinematography sub-category and a Silver in Editing, along with a Gold in Use of Licensed/Adapted Music.

Another "Rule Yourself" spot for Under Armour featuring the U.S. women's gymnastics team, also picked up a Gold Lion in the Direction sub-category, a Silver in Cinematography, Silver in Editing and a Silver in Use of Licensed/Adapted Music.

Finally, its overall "Rule Yourself" anthem spot picked up a Bronze Lion in Visual Effects.