Skyy Vodka stakes a claim
The brand is aiming to boost awareness and connect millennials to its Californian roots by giving Canadians a square foot of land.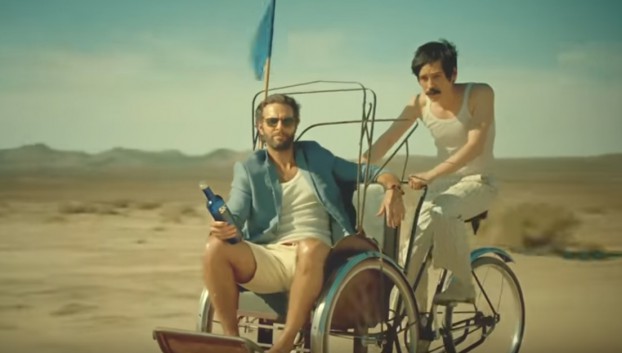 Skyy Vodka is aiming to establish its roots and boost awareness among Canadians with a quirky new campaign.
"Claim Your Cali," led by BBDO, prompts the brand's millennial target to pick up specially-marked bottles of the vodka and enter the PIN on the bottle's neck tag on a microsite to redeem one square foot of "Skyy Land, California" (a peek at the terms and conditions reveals that while Campari Canada has purchased a parcel of land, participants sadly don't actually own the spot they stake their claim to).
Once users enter their information and bottle PIN, they're welcomed with a short spot, as well as a "napkin deed" with GPS coordinates of their piece of land and access to a page with shareable recipes and digital postcards.
The idea behind the campaign, which launched at the end of June and is running until September, is to build awareness for the brand, as new entrants have been creating more competition in the space, while also educating consumers about Skyy's Californian roots, says John Andersen, brand manager for the lifestyle portfolio at Campari. Skyy is a top 15 vodka in Canada and stands in the premium category, going head-to-head with Smirnoff and Absolut.
Skyy has been driving to the microsite with a social and digital buy, led by Excelerator Media, that includes 40-, 30- and 15-second videos featuring a spokesperson extolling the virtues of California and explaining how consumers can claim a small piece of the land. Andersen expects the campaign period to garner roughly 42 million impressions.
Working with lifestyle agency Leeftail Co., Skyy has also been sampling during summer events that it sponsors and using a pop-up photo booth with a California background to drive participation in "Claim Your Cali."
This is the first campaign for Skyy in Canada since 2014, when it picked up U.S. creative, and the first Canadian-made work in a number of years, Andersen says.