Inaria picks Giants & Gentlemen
The agency is developing the soccer brand's new positioning as it continues its expansion across North America.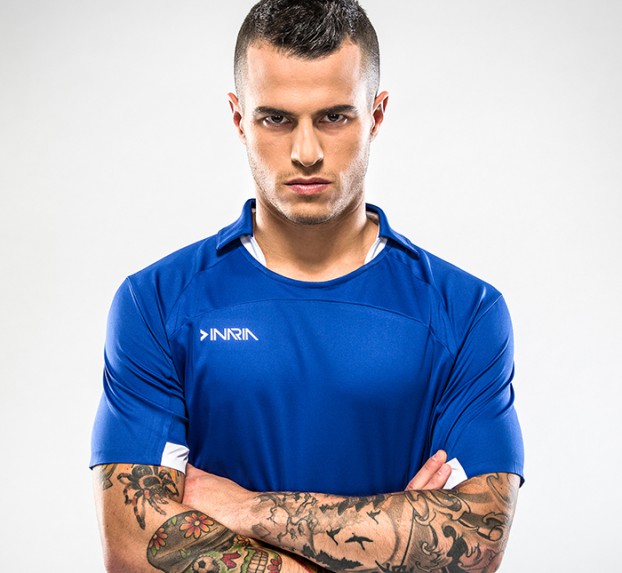 Toronto's Giants & Gentlemen has been selected as the agency partner for Inaria, the first time the soccer apparel and equipment brand has established a formal relationship with an ad agency.
As part of its new mandate, the agency has been working with the client to develop a new brand strategy, positioning and creative platform. The new brand messaging is expected to debut later this fall and will touch all of its communications, as well as things like packaging, promotional activations and B2B work.
"They are very big in Canada, but they are at the point where they are expanding into the U.S. and have big plans," says Gino Cantalini, co-founder and managing partner at Giants & Gentlemen. "They really needed to get to the next level and that meant figuring out their brand standpoint, what it's all about and what makes it unique and bring it to life creatively."
While Inaria manufactures an entire range of soccer equipment, its expertise is in jerseys, kits and athletic apparel. Cantalini says that while most teams have their kit and jerseys decided on by an equipment manager, its main target is going to be the consumer that will actually be wearing its products: the players.
"They've become the great alternative to the traditional big names," he says. "People that wear and buy Inaria are looking for something that's distinct, high quality and well-designed. They are are individualistic, but operate as part of a team. Those are the kinds of people we are looking to pull into the brand."
Inaria was founded in Toronto in 1999 and has since expanded from Canada and into the U.S. as more teams south of the border select Inaria as their official supplier. In 2012, Inaria was purchased by Bauer Performance Sports (now known as Performance Sports Group), which also manufactures Bauer hockey equipment, Maverik lacrosse equipment, Easton baseball and softball equipment, among others.
In addition to sponsoring Toronto FC's Sebastian Giovinco, it also provides jerseys for clubs like the San Francisco Deltas, Minnesota United FC and Fort Lauderdale Strikers.
Inaria is the latest new business Giants & Gentlemen has picked up, having also recently begun working with Niagara Falls Craft Distillery, artificial intelligence agency Daisy Intelligence, automotive online support company Gubagoo, as well as land developers Whisper Rock and InHouse.