Not your typical truck stop jerky
Devour positions itself as an outdoor energy food with a new brand ambassador campaign.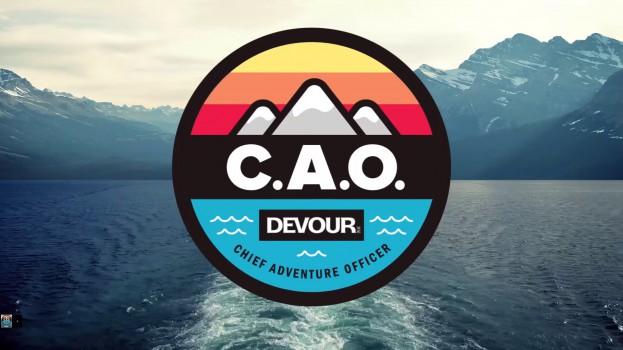 Beef jerky has long been associated with the outdoors, but in a blue-collar, guilty pleasure kind of way.

The category is undergoing a shift, and Maple Leaf Foods' Devour is taking it to the extreme, positioning its dehydrated meat product as an outdoor adventure brand.

"We really had a specific type of person in mind when we were creating Devour," Maple Leaf VP of integrated marketing D'Arcy Finley said in a release. "This isn't the type of jerky somebody picks up at a truck stop. This is made for people looking for a premium and delicious tasting source of protein for their next camping trip or outdoor adventure."

To build that association, Devour is recruiting for a new role: chief adventure officer. The campaign developed by John St., in partnership with Mosaic, Bishop Integrated and Majestic, will pay one lucky candidate $25,000 to go into the wild, eat jerky and spread the gospel through the brand's social channels. The campaign video describes the CAO's responsibilities as "doing epic things, eating devour, venturing off the beaten path, owning it, urging others to own it, and reporting about your adventures online."

The campaign is not unlike sportswear brand Columbia's #TestedTough, which recruits "directors of toughness" to test its gear and serve as brand ambassadors.

Beef jerky has undergone a recent shift, with organic products popping up and other brands, such as Hershey's Krave, marketing the product as a high-protein health snack with advertising featuring Olympic athletes.