HBC collaborates for beauty
The "You Can" platform brings the in-store makeup artists from multiple brands together for a series of tutorial videos.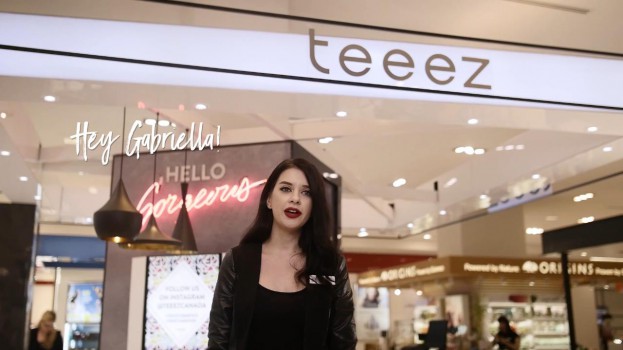 Hudson's Bay is looking to capitalize on the growing popularity of online makeup tutorials, and it's enlisting help from the brands it carries to do so.

Working with Diamond Integrated Marketing, the "You Can" platform is a series of makeup tutorials, hosted in-store by a representative from one of the brands the department store carries. Brands featured so far include Nars, Shisedo and Teeez, with topics including how to properly contour or how to find the perfect red lipstick.

Four videos have been produced so far and Rochelle Ezekiel, divisional VP of digital marketing at Hudson's Bay Company, says more are in the queue. She could not say which brands would be featured going forward, but said they would be focusing on holiday looks and expanding into other trends in online beauty videos like "unboxing" and product hacks.

The series is being promoted through owned channels, such as email placements and banners on the Hudson's Bay website, and there will soon be an extensive media buy behind it to drive views through social and pre-roll.

Hudson's Bay has promoted multiple brands on a single platform before with email marketing and fashion books, but Ezekiel says this is the first time through a video platform. She calls the move a "no-brainer," as it allows the retailer to show off its assortment of brands and utilize the knowledge of their sales staff and makeup artists.

"We wanted to feature people that consumers would actually meet when they walk into a Hudson's Bay store," she says. "This allows the customer to gain a sense of access and familiarity with the beauty artists and start a dialogue at the counter."

Ezekiel says the beauty category continues to over-index in mobile and video content, with "how-to" searches increasing year over year at an exponential rate. Many brands have attempted to capitalize on the trend in the past, but Ezekiel says the "You Can" series has several points of differentiation, such as using the knowledge of each brand's staff, the retailer's own expertise on Canadian lifestyle and showcasing diversity.

"It was important for us to use a wide range of models to showcase how different products look on different skin tones," she says. "We also wanted to connect with an audience that isn't typically addressed through existing beauty tutorials. Not all viewers are looking for complicated updates to their makeup routines."

Ezekiel adds that the mixture of showing an active in-store environment through an online channel helps to blur the lines between the two retail environments and creates an "all-channel shopping experience." Viewers can either shop the look online immediately after watching the tutorial through YouTube's in-video "shop now" buttons, or visit a physical store to have the experience they just watched recreated for them.