Meet Maytag's new family
The brand uses a family of eight (including six grown sons) to showcase its new appliances.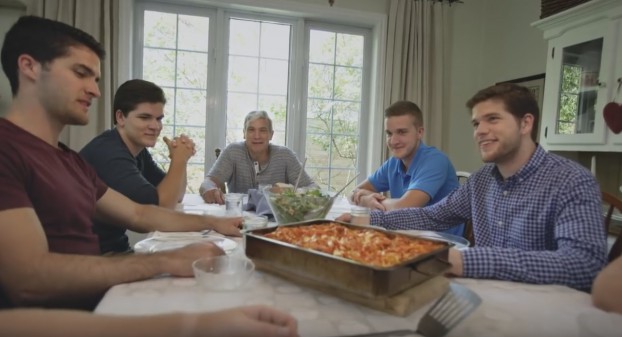 Appliances can really take a beating when you think about it, and Maytag is bringing that to light with a new digital campaign.

To support the launch of the brand's new fingerprint-resistant stainless steel kitchen appliances and extra large-capacity laundry units, the brand has partnered with the Di Fonzos, a family of eight – including six sons between 19 and 30 – to show off its wares.

Led by Red Lion, a series of digital videos provide a peek into the family's lifestyle and routines, aiming to show just how tough appliances should be to keep up (there's a lot of opening and closing of the fridge with eight people in the house).

Maytag is supporting the videos with YouTube pre-roll and on Facebook, targeting its core demographic of women 35 to 55. It's also retargeting users with different cuts of the videos and amplifying static posts with the Di Fonzo family to drive to the Maytag Canada YouTube page.

The brand also partnered with interior designer (and mother of five) Lisa Canning on a media and influencer launch event and media tour.

Maytag worked with Cossette on media and Hill + Knowlton Strategies on PR.

The brand is also leveraging U.S. creative featuring the Maytag Man character on TV and social media to help support the product launch.