Ontario Tourism's CMO takes over as president
Lisa LaVecchia's priorities and expectations for marketing the province in 2017
Lisa LaVecchia, the Ontario Tourism Marketing Partnership Corporation's chief marketing officer, is taking over leadership of the government agency as its president and CEO on Jan. 30.
She brings a considerable amount of marketing experience to the role, joining OTMPC in 2013 after serving as director of retail marketing for Indigo. Prior to that, she was director of new media and marketing for the Office of the Premier in Ontario. She's also held roles agency side with J. Walter Thompson, Enterprise Creative Selling, Ogilvy & Mather and Cossette, along with working as a sales development manager with People magazine in New York.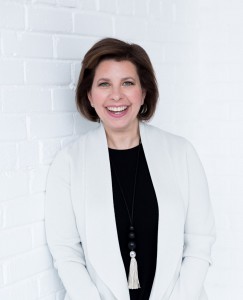 How she'll work
LaVecchia says she plans to implement cross-functional teams more. OTMPC currently has a "collaborative working group," made up of staffers from the brand and digital teams, social media, media relations and its Travel Trade B2B initiative, centred specifically on attracting visitors from the U.S. market. LaVecchia says she expects to have more integrated teams like that in the future.

What she's looking forward to
Ontario Tourism's creative and media agencies, FCB and PHD, respectively, will serve as key advisors for LaVecchia's goal of delving into how best to leverage tech opportunities, including VR and artificial intelligence.

Work she admires
LaVecchia points to SickKids' recently launched "VS" platform, led by Cossette, as work that's taking a unique approach to its category.

What tourism will look like in 2017
LaVecchia takes over at a time of opportunity for the province. The low Canadian dollar and Canada's increased prominence on the world stage in 2016 have primed Ontario as a draw for travellers from south of the border. LaVecchia wants to entice more Americans to the regions around the major airport cities of Toronto and Ottawa in a bid to increase spending. American border crossings look to be recovering from the 2008 economic downturn, with 11.3 million Americans visiting Ontario between January and October 2016, a 9.3% increase over 2015.