Toyota touts 'safety for everyone' message
The auto brand aims to show its suite of features is more democratic than others with a new campaign.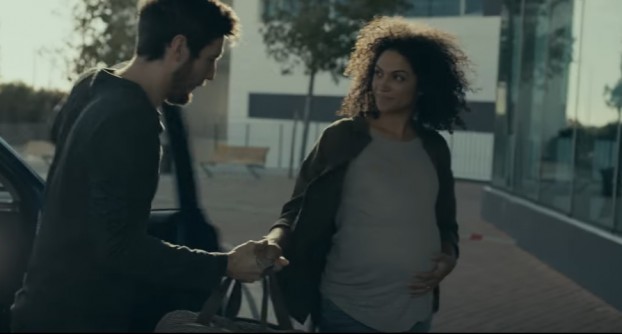 Toyota Canada is putting a safety message at the forefront of its latest marketing campaign, hoping to stand out by showing that its tech features are more democratic than those of competing brands.

The new campaign centres on Toyota Safety Sense, the automaker's suite of features that now come standard on most of its vehicles, including its base models.

That branding around the suite of features is a global one that began rolling out in North America over the past year. Toyota has done some communication work around Safety Sense with press and consumers directly, but this is its first mass media campaign to focus on that aspect of its offering, says Jamie Humphries, director of marketing for Toyota Canada.

Research with Canadians revealed that safety was top-of-mind among all ages, not just, say, families with young kids, Humphries says.

That led the brand to focus its creative around life stages and the idea that no matter the event, getting there in one piece is the priority.

Saatchi & Saatchi led creative on the campaign, which includes a spot featuring people of various ages (and in a variety of the brand's models) getting to their important destinations safely.

Putting safety features at the forefront of advertising is nothing new for the auto category but most ads focus on the technology in action, rather than the emotional side, which Toyota is doing now, Humphries says.

Included in its messaging is the notion that advanced safety features shouldn't be limited only to Canadians who can afford higher-end models. The newest Corolla and RAV4 models alone represent about half of the brand's vehicles. Humphries says the company expects that by the end of the year, 90% of Toyotas purchased here will have Safety Sense.

The campaign began rolling out in late December and includes a 60-second cinema spot, 30-second version for TV, print, OOH and online video. Toyota is also activating Safety Sense in airports across Canada, through screens and installations and at its "Towards Tomorrow by Toyota" brand galleries.