Scotiabank Digital Factory throws a housewarming
The state-of-the-art business lab has a mandate to make real-world tools to enhance customer experience.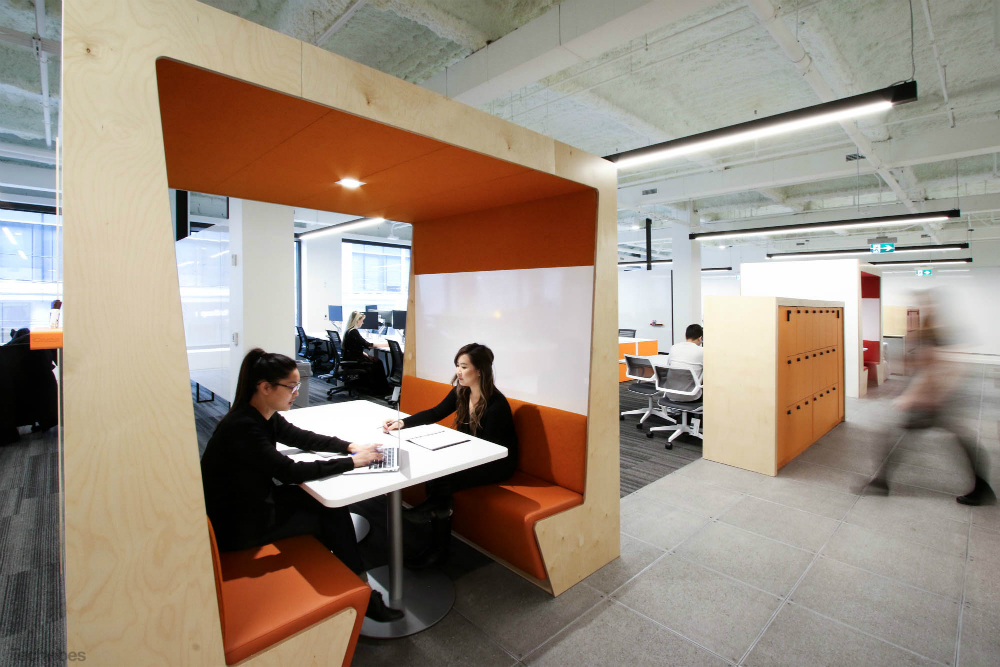 More than a year after Scotiabank founded its Digital Factory tech accelerator unit, it has opened the doors of its permanent, state-of-the-art home in Toronto. With shared space and resources, the bank is hoping Digital Factory's clusters of tech experts will make it a leader in online banking.
Media and stakeholders attended a grand opening on Jan. 26 for the 350-person business unit dedicated to developing digital tools for the financial institution. Attendees were given tours showing off "scrum" teams of six to 12 people tasked with utilizing the latest developer tools to find new customer experiences.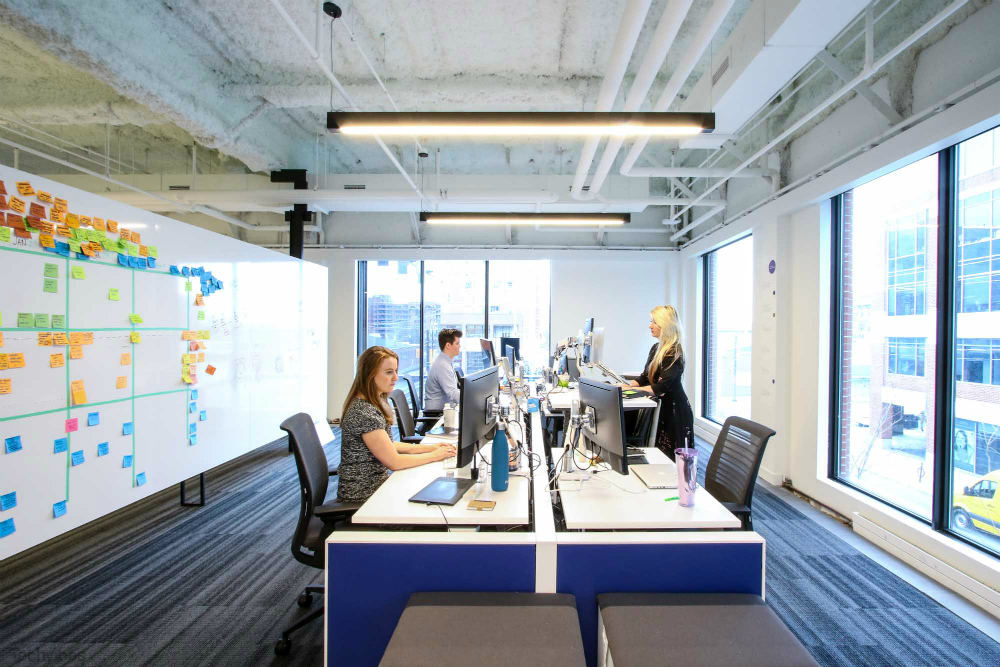 Digital incubators (aka innovation labs, aka tech hubs) have been buzzy for a few years, with major customer-facing companies opening Silicon Valley start-up style offshoots. Touted as collaborative hubs of small specialist teams, they're an attempt to bring legacy business models into the digital age.
Skeptics often dismiss such hubs as gimmicky. But as several Scotiabank staffers said during last week's event, Digital Factory's name implies a strict mandate: moving product out the door.
Jeff Marshall, Scotiabank's SVP, digital banking Canada, says he has three filters to make sure Digital Factory's output functions in the real world, and isn't mere developer experimentation that "innovates for innovation's sake."
"First is customer experience," Marshall says. "How are [customers] feeling about their digital experience? Then adoption; how many people are using a new channel? And then the sales metric. How many products are we putting in the hands of our consumers?"
With double accountability to both James McPhedran, EVP of Canadian Banking, and Shawn Rose, EVP of digital banking, Marshall sees his job as not only sustaining a modern digital work environment, but making sure that environment yields results.
"If I do my job recruiting and [we're] breaking down barriers, all the other stuff will happen on its own."
Not that Digital Factory lacks the expected tech toys and start-up work perks. A new payment app using an ultra-fast biometric scanner was on display Thursday night. Staffers demonstrated buying food in the facility's kitchen with a wave of a hand – not a phone, but just a hand. The app is nowhere near market ready, but it lets developers play with back-end distributed database software called a blockchain and leading-edge hardware flown in from South America.
But somewhere between the tour group's stops at the bowling alley, the yoga studio and the employee bar was a demonstration for a product already being tested in the real world.
Aloha is a travel app developed by a team of four developers that bundles a number of bank services relevant for those going abroad  – ATM finders, insurance options, currency exchange rates and the like. The small team was able to create a working prototype and began testing it with real bank customers in less than two months.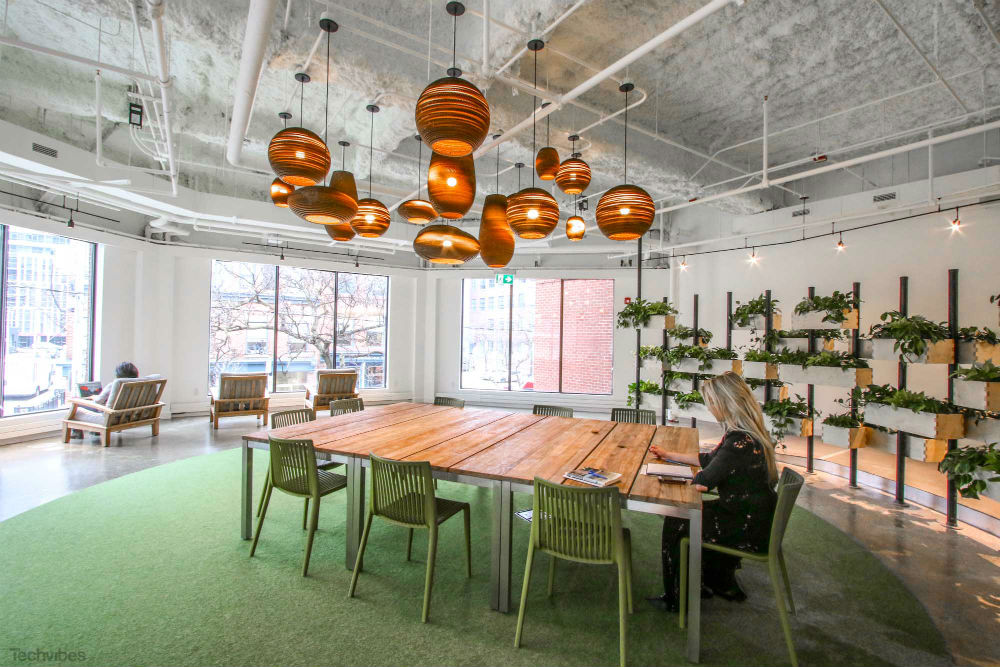 That was only possible, Marshall says, because Digital Factory gives developers freedom to create and access to staff who understand the bank's existing products and regulatory hurdles. Sharing a space and reporting structure speeds up ideation. Even parts of Scotiabank's marketing department have moved in.

"Digital marketing is here too. We do search [marketing] in house… The demand-creation side works with product teams. It puts the accountability across a smaller group of people."

CORRECTION: This article originally stated that Jeff Marshall reported to Kyle McNamara, EVP and co-head of information technology. Strategy regrets this error.