Karacters rebrands as Twice
The new name for DDB's design arm aims to reflect the increased importance of the strategic side of its work.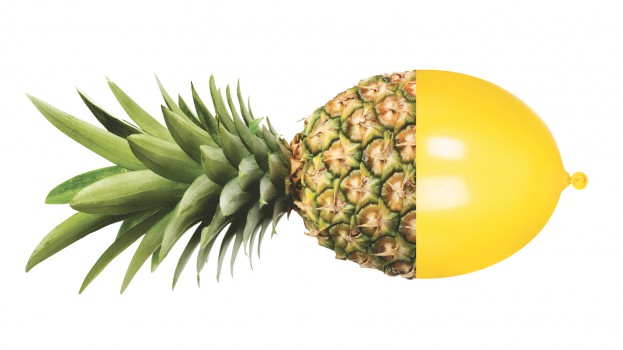 Karacters Design Group, the brand consultancy and design unit of DDB Canada, has rebranded as Twice, a move meant to reflect how the nature of its work has changed to become more of a strategic partner with clients.
The group will continue to be led by creative director James Bateman and VP of brand strategy Rob Newell. It is based out of Vancouver and lends it expertise to all of DDB's Canadian offices, though Newell says it has begun to pursue more collaborations with its offices in the U.S.
Karacters was created in the early 1990s as the design unit of DDB Canada, but Newell says that over the years its work has evolved to the point it has begun doing more strategic consultation with clients. The name Twice comes from a quote by Greek philosopher Epictetus – "we have two ears and one mouth so that we can listen twice as much as we speak" – and is meant to continuously "pull the group in" to the kind of work it is now focused on. There are design boutiques that are more focused on the final output, but our view is that we need to engage and bring the whole organization along with us before we even start on that."
"There's still the design output on a number of clients, but there are other times when it's more of a strategic engagement, or both," Newell says. "What's winning us business is the level of collaboration and stakeholder engagement we bring."
Newell joined what was then Karacters full-time two years ago after working in DDB's strategy and planning department for a decade, while Bateman joined in the early 2000s after years working in design firms based in the U.K. While Karacters had moved towards more strategic design work over the years, it was when Newell joined that the fully-fledged version of what the agency is today began to take shape.
"It's always been my personal view that design isn't just design," Bateman says. "It's there to serve a purpose, and that's born out of problem solving. Design is the visual side of that, but the first thing it's about is problem solving. There's always been a drive to do that, but we've gradually been getting that off the ground and having a backbone around that."
Bateman adds there is a demand for this kind of approach from clients, who are having to undergo rebranding and design exercises too often and are seeing the value in a deeper, more strategic approach to design at the outset.
"Clients are becoming more aware of why that initial rigor is needed, especially for companies that have large stakeholder groups. It's a larger up-front investment, but they're seeing how it pays off long term."
Twice doesn't have an expertise in a particular sector or category, but its executives say clients with large stakeholder groups are particularly appealing. That's reflected in some of its recent projects for post-secondary education institutions (it will debut a new brand positioning for British Columbia Institute of Technology later this month), industry organizations (a "made in Canada"-focused rebranding for the Dairy Farmers of Canada) and non-profits (a new branding for CNIB ahead of its 100th anniversary). That also includes any kind of brand which engages a great deal of partners and consultants in its marketing, like CPG companies.