Ogilvy and Huggies take CASSIES Grand Prix
BBDO topped the first Effectiveness Index, while Leo Burnett is the top agency over the last three years.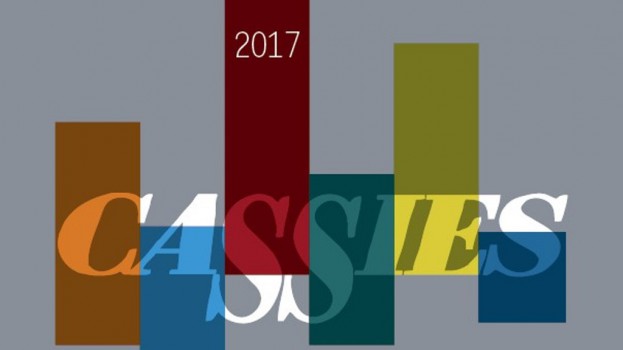 Promotional material for this year's CASSIES event encouraged agencies to attend in order to "find out your client is a 'hugger.'" While we admit this provides some ammunition to the conspiracy theorists, we promise our event marketing was conceived without a Grand Prix winner in mind.
That said, when the top prize was announced Wednesday night in Toronto, public displays of affection were especially fitting. Huggies stole the show with a campaign that championed its brand name, positioning itself to own that basic response to newborn babies.
Ogilvy & Mather's "No Baby Unhugged" took home three awards, after rule changes this year permitted such a haul.  Grey's "Ladyballs" campaign for Ovarian Cancer Canada was the other triple winner, taking the Globe and Mail Creative Effective Award to go along with a Gold and a Silver.
Nine of the 19 winning agencies had more than one winning case, while seven took three or more awards back to the office. For the first time, the CASSIES also recognized the most successful agencies at the awards with the inaugural CASSIES Effectiveness Index, based on a scoring system that allocates points for the different award levels. The 2017 winner was BBDO, after multiple wins for PepsiCo, Wrigley and Chatr. Leo Burnett topped the index over the past three years.
The CASSIES are exceptional among Canadian advertising awards because they require proof that a campaign was actually effective – impacting the brand's bottom line, or effecting demonstrable societal or political change. To determine the winners, a jury of senior executives deliberated over detailed case studies, considering insight, execution and, most importantly, results. Presented by the ICA, in association with the A2C and APCM, the gala saw 43 awards, plus the Grand Prix, handed out to 34 different cases.
Read on to learn more about the winning campaigns, and check out the CASSIES site for complete cases and credits.
Gold winners
CASSIES Grand Prix: Proving the power of hugs
CASSIES Gold: Taking cancer by the Ladyballs
CASSIES Gold: Love is in the Doritos chip bouquet
CASSIES Gold: Unpausing SickKids' lives
CASSIES Gold: Nissan conquers all conditions
CASSIES Gold: Swapping gifts for Skittles
CASSIES Gold: The Liberals' hurricane win
Silver winners
CASSIES Silver: Shock Top has no filter
CASSIES Silver: Providing Chatr for life transitioners
CASSIES Silver: Reitmans pitches a younger crowd
CASSIES Silver: Cineplex prioritizes pleasure
CASSIES Silver: This is why you should play Lotto 6/49
CASSIES Silver: CIL challenges resourceful DIYers
CASSIES Silver: Breathe Right's very personal snoring pitch
CASSIES Silver: Spotify's musical locales
CASSIES Silver: McDonald's stirs up a winning rivalry
CASSIES Silver: Leon's turns street furniture into discounts
CASSIES Silver: Interac stays in the black
Bronze winners
CASSIES Bronze: Koodo makes a positive case

CASSIES Bronze: Kellogg's treat trade

CASSIES Bronze: Amazon creates a magical Echo

CASSIES Bronze: The Liberals strike back

CASSIES Bronze: Giving new life with blood

CASSIES Bronze: Raising the Roof hits home

CASSIES Bronze: EQ Bank leaves the branches to others

CASSIES Bronze: Jamieson brings convenience

CASSIES Bronze: Special K takes on self-doubt

CASSIES Bronze: Quebec media changes the face of poverty

CASSIES Bronze: Super C will not compromise

CASSIES Bronze: Interac's debt-free January

CASSIES Bronze: TD dreams with small business owners

CASSIES Bronze: Rediscovering Nature Valley

CASSIES Bronze: Coke bottles shareable music