Intact goes beyond price with new marketing platform
The insurance company puts its customers at the forefront of its more emotional long-term campaign.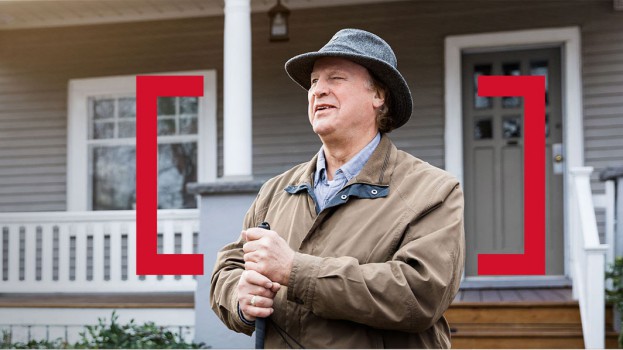 Intact Insurance has launched a new campaign that centres entirely on the stories of its customers as it looks to stand out from its competitors by focusing on experience.
The first TV spot in the new "You Matter" campaign follows Murray, a blind man who relies on his memory to navigate around his home. When a fire destroys part of his home, Murray worries that those memories are all that's left, and may have to sacrifice his independence or re-learn the layout of his home. But after Intact handled the repairs, everything in his home was exactly as it had been before.
The campaign was created by Cossette, with media buying handled by PHD.
"Murray" is the first in what is a planned series of spots in Intact's "You Matter" campaign. All of them will have a different tone and approach to telling a customer's story – one slated for a push this fall is more light-hearted – but the common thread between all of them will be that it is a customer's story at the core of the creative.
"Our core belief is that insurance is about people and not things," says Robin Monniere, VP of brand development and customer experience at Intact. "Anyone can replace things, but it's how you treat people that will make you a good insurance company. What we're trying to say in the spot is, no matter who you are or your social status or what's important to you, you are at the centre of our focus."
Aside from the logo and tagline at the end of the video and a call from Intact appearing on Murray's phone, the company itself does not have a large presence in the spot.
"You don't see these ads often from the insurance industry," Monniere says. "It's the story of Murray and his day-to-day and Intact is almost behind the curtain. We're not really pounding our chest and saying how good we are, so it's really about you and putting you where you want to be so your life can continue."
Monniere says the goal is to have a long-term platform that Intact can maintain for as many years as it delivers positive results. The company did try moving away from single executions and short-term work in 2014 with a campaign focused on its employees and products, but being customer-driven in its marketing reflects an internal corporate value that resonates with today's insurance customer.
"It was used more internally, and I don't think we've been that straightforward with it in our ads," he says. "Price is the most important point for most people when it comes to insurance, and we're not going to hide from that fact. But when we look at the next big thing we can do better than our competition, product is the kind of thing that can be easily copied. Going above and beyond on the customer experience is going to set us apart way more than just serving the basics of what is in the contract."