Waste not, want not
Why brands are riding the wave of conscious consumption.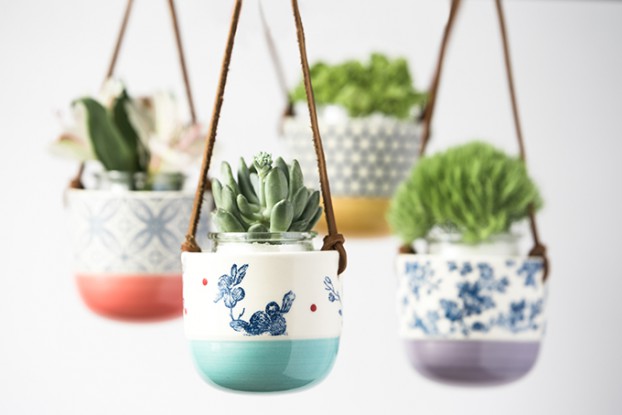 This article appears in the March/April 2017 issue of strategy.
Down on her luck, with barely a cent to her name, Emily Bitze needed tomatoes for her noodle dinner. Her cupboards were bare, so she did what any hungry millennial would do: she bummed from her friends online. It worked, sort of – she ended up with hearts of palm instead.
But that wasn't the end of the story for the creator of Toronto's famous trading site, Bunz. After that first solicitation, "Mother Bun" – as fellow traders like to call her – started the cashless bartering group on Facebook for her circle of friends. Three years later, in February, the newly rebranded group migrated to its own app, and now helps 100,000 members swap metro cards for Tinkerbell bags, clothing for calculators, and even beer for roadkill (taxidermists in training) on a daily basis.
Bitze is part of a group of adults under 34 (millennials, as we know them) who anthropologist and strategist Johanna Faigelman of Human Branding says is leading the charge in the next evolution of "conscious consumerism." We're entering a phase where the second "R" in "Reduce, Reuse and Recycle" is stealing the environmental limelight, with resourceful folk – somewhat ashamed by the trappings of excessive consumerism – bartering once-loved items and upcycling strangers' trash into their own personal treasure. Beyond bartering with Bunz (which has spawned copycats in cities all over Canada), there's also Hipcycle, Ikea Hackers, The Upcycling Exchange and others that are fuelling a new kind of post-consumerist world.
"We're being much more conscious of what we're consuming and how that impacts not only ourselves, but the world around us," says Faigelman. She says you can trace the trajectory of the social movement by looking at the growth of the sharing economy and the idea of community that's being built through groups (like Bunz) on social media, not to mention consumers demanding more transparency and ethical practices from companies.
Faigelman believes there may be socio-economic factors at work, too. "I think it connects on a deeper level, where there is a certain amount of dissatisfaction from millennials on how much money they have spent on their education with no real clear path for them," she says, with bartering as a way to feel less reliant on currency. "There's also a bit of an undercurrent of rebellion against being dictated to in terms of how to consume and be a consumer."
So, how can marketers respond to this sprouting trend? Faigelman suggests not just looking at the products their company produces, but also how they're packaged. "That's a dimension people weren't really thinking about before. We do a lot of innovation around new and clever formats to make it more usable or portable, but in fact, one of the questions that comes up [in our focus groups] is 'Where is this going to go post-consumption?'"
Be more conscious of the product's packaging and its life cycle by creating reusable food containers that you can eat from today and use for something else tomorrow, she says as an example. "Packaging can be convenient or sexy, but if it doesn't meet the yardstick on the conscious consumption side of things, you could lose."
Quebec-based Chalifoux Dairy's Riviera brand is measuring up to the eco packaging standards. Its products, from parfaits and cheese to milk and butter, line shelves in grocery stores across Canada. In dairy aisles, where most products are packaged in plastic, Riviera stands out with signature glass Petit Pots, first introduced as compact, reusable containers in 2015. A local ceramist uses the pots to hold plants in porcelain planters (see top image), which she sells on Etsy, while other artists have repurposed them as candle holders, Christmas ornaments, even light fixtures.
The packaging addresses the notion that consumers want "brands to take action beyond self-interest or selling another consumer product to add to the wasteland" — as Faigelman puts it — by providing "1,001 Tips" for reusing the pots, which live on its website and are promoted on-pack and in social posts. The brand is also working with Maison Orphée to create recipes for dips and spreads that people can make at home and store in the jars, which are also sold online (without the dairy contents), alongside accessories to fancify the jars, such as delftware-style porcelain lids.
The trend has been gaining steam and there have been more cases, particularly in the past year, where marketers are tapping into ethical consumption. Here we explore programs coming from Canada and the U.S. that have played with the idea of how we pay for things and the reinvention of consumer goods.
Krylon makes old things new again
Krylon stuck out like a sore thumb at this year's Interior Design Show in Toronto. Most paint brand vendors show up to talk about colour trends and how their paints can achieve a visually balanced look with the latest hues. U.S.-based Krylon, on the other hand, didn't choose to focus on the 2017 palette, but rather its videos of designer Tiffany Pratt taking old household items and revamping them with just a touch of spray paint.
The videos were a part of the brand's global campaign, in which Krylon and its agency Deutsch, followed Devers as she travelled 690 miles and stopped at yard sales along Route 127 in the U.S. to purchase 127 items, from furniture and jewelry to toys and tools.
The video demonstrations showed how to make the old items look new again with a lick of Krylon paint, and then put them up for sale on Pinterest. The brand called it the "First Ever Pinterest Yard Sale," with the videos receiving between 1,000 and 5,000 views each.
That Coors bag used to be a billboard
The idea of thinking about the future journey of products and packaging is being embraced by Coors Light in the U.S. as it plans to convert its old billboards into beer coolers and damaged beer kegs into BBQ grills for in-store marketing, as reported by Adweek. The brand's environmental push will be part of it's summer campaign "Every One Can" where TerraCycle will upcycle the discarded packaging and promotional material into items that will include a tag that reads "I used to be a billboard."
The upcycling program is just another effort from the brand under its "Climb On" umbrella campaign, by 72andSunny, which also includes TV spots that promote the brand's sustainable contributions, like how it uses massive solar-power systems at MillerCoors' breweries.
Canadian Red Cross barters on Bunz
After the 2016 fires destroyed much of Fort McMurray in Alberta, the Canadian Red Cross joined the (online) world of used furniture and handbags with a campaign on bartering platform Bunz. The idea was to educate millennials about the importance of having an emergency kit, said Sara Falconer, director of digital communications at the Red Cross. Working with OneMethod, the organization created a Bunz profile where it traded items, like blankets, flashlights and first aid kits, to help people better prepare for an emergency.

"The idea at the core of Bunz is so in line with the kind of work that we do," said Falconer. "We help people in need and we mobilize Canadians to help Canadians and in a way that's exactly what Bunz is doing too."

With files from Harmeet Singh