Should the CMO own disruption planning?
Without a plan, CEOs and CMOs are hampering their own companies' future proofing.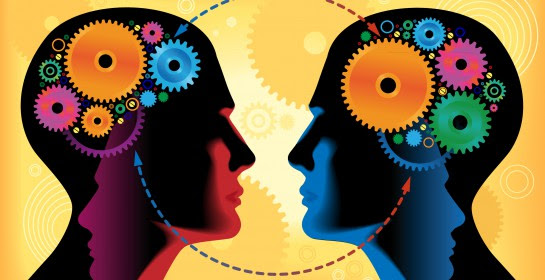 Canadian executives seem to disagree on who should steer their companies' disruption planning, that part of business development meant to stave off the nimble startups that have a tendency to upset established players (insert your standard Uber reference here if you will).

According to Accenture Strategy's new study "The C-level Disruptive Growth Opportunity," 61% of Canada's CMOs say they lead their company's disruptive growth initiatives. However, only 27% of CEOs say they place that authority in their marketers' hands.

(The study polled 55 chief executive officers and 64 chief marketers from Canadian companies. The survey defines disruptive growth as forging partnerships with non-traditional players, expanding services through new platforms and increasing revenue by developing next-generation products and services.)

So should the CMO be the one steering disruption, and not the CIO or the CEO themselves?

"The CMO possesses the most intimate knowledge of the customer and their journey through the entire experience," says Cameron Wykes. Formerly a chief experience officer and consultant at PwC, Wykes has consulted with companies large and small on digital innovation and disruption planning.

While he thinks CMOs should hold the reins, he's seen few given the support they needed.

"CMOs are simply not equipped, and their organizations not built, for the purpose of driving disruptive change. The majority that I have engaged with aren't even built to stay relevant," he says.

Accenture's study findings back that experience up. Even though the study's CEOs estimate that 45% of all revenues will come from disrupted sectors of their business over the next two years, 79% say their companies are not ready to take advantage of disruptive digital channels. Berkeley Warburton, managing director of advanced customer strategy at Accenture Strategy, says in a release that without a unified plan across an organization, "Canadian companies risk losing customers to disruptive players who are delivering the experiences they want and expect."

Wykes says data and a clear division of duties between CEOs and CMOs can help map out business development that protects against Uber-like upstarts. CEOs, he says, must own the data their companies have been gathering for years and allow it inform how to best change the leadership structure "to tie the IT [team], or better yet the CTO, to the marketing strategists to drive actionable insights."

CMOs, on the other hand, "need to first recognize where, within their part of the organization, they have weak points – do they have the right people who truly understand how to divine credible consumer insights from data?

"They should have the complete support of the CEO to invest against the actions that they need to take to build new service offerings (or acquire them) and keep up with the pace of change that their consumers expect," Wykes says.