BMO puts weight behind customer wishes
The bank's new bicentennial campaign aims to inspire with community initiatives.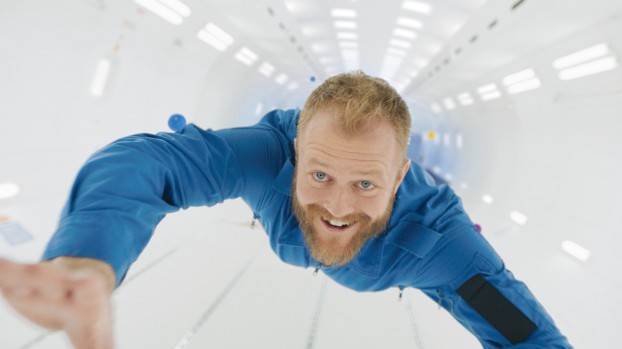 BMO has debuted its central bicentennial ad, striking a more emotional note as part of its 200th anniversary celebrations.

The broader ad campaign follows BMO unveiling its wish-granting concept at the beginning of the year. Back in January, it unveiled a 17-foot digital "wish fountain" installation in Toronto. At the same time, it launched the capability on the BMO200.com website for users to "wish it forward" and share their own hopes for loved ones.

The new spot by FCB Canada, called "Weightless," features a man floating in a simulated zero-gravity chamber, while his wife watches his joy on a TV screen in another room. As the spot unfolds, it reveals that the man uses a wheelchair and his wife had used the BMO 200 site to make a wish that he could fly.

"Wishing for someone else is more powerful than wishing for yourself,"  Connie Stefankiewicz, the bank's CMO says of the campaign, echoing a line from the ad. "As a bicentennial ad, we felt that we had the licence to go into more emotional territory."

Still, the whole concept is in line with the bank's ongoing "BMO Effect" marketing, laddering up to its "We're here to help" brand positioning – an effort to have BMO recognized as a more human bank, Stefankiewicz says.

Throughout the year, the bank will be working to make wishes come true for consumers, with about one wish granted per month, plus other community initiatives by local branches. The first major wish granted by the bank was for a Nova Scotia mother whose son has a heart condition. She used the BMO 200 site to wish for a Lego city to be built in the pediatrics ward of the regional hospital where she and her family are forced to spend a great deal of their time. Working with the local branch and hospital, BMO made that wish come to life.

As wishes are granted, content will be shared through BMO's social channels (the video of the Lego execution, below, was created by Mosaic). The "Weightless" ad is being supported through a buy on TV, YouTube and Facebook.