What's going on at Kraft Heinz?
Brian Kerr talks post-merger culture, rocking foundations and betting on product innovation.
Enjoy this preview of strategy's upcoming May 2017 issue
What do urban planners, military brats and Kraft Heinz's CMO have in common? Upheaval, for them, is quotidian.
That's especially true for Brian Kerr. The top marketer at the newly merged CPG giant has, in his almost 20 years at the company (he came from the Kraft side), weathered business mergers, company divestments, brand turnarounds and every volte-face in between.
Kerr took over the CMO reins when Tony Matta left for Starbucks in early 2016. His promotion came after surviving a series of potentially job-threatening shakeups: the Mondelez split in 2013, and then the Kraft-Heinz amalgamation in 2015. The former CPA is a bit of a job juggler. Since 1999, he's had more than 15 roles within the finance, sales and marketing departments across cheese, coffee and grocery categories.
Today, Kerr runs the marketing and growth R&D team of 70 across Kraft Heinz Canada's 59 brands and roughly 2,300 SKUs. And during his first 14 months on the job, he's managed to rejig the department's structure, mobilize the team behind a new company vision, and help orchestrate a reinvestment in product innovation (which he says is the CPG co's primary source of growth for 2017).
Designing a New Kraft Heinz House
Kerr will tell anyone that his moving up the ladder was not simply fortuitous. Shouldering roles across three industries (finance, sales and marketing) at the company equipped him with a unique range of skills – which helped prepare him for the top job. But his recent appointment is not the only thing to come out of his cross-industry experience: it's also informing the way he's reorganizing the marketing department.
Within the last few months, Kerr has essentially been creating a hotbed for brand and business managers, new and old, to master a deeper understanding of the company's operations. He's attempting to do this by separating staff into two teams consisting of (1) brand builders and (2) business builders. There are 55 staffers spread out across the two groups now, with the former focusing on marketing communications and new innovation. The business side, however, is more concerned with strategy – defining the way each brand plays in its respective categories, with an obvious focus on results. Each team, Kerr says, has full insights, analytics, sales and finance support.
The M.O. is to have long-term innovative thinking trump short-term plan delivery. Since general managers will no longer handle everything (from marketing content to strategy for different brands), day-to-day business issues no longer usurp the team's ability to focus on big-picture growth plans.
"When a person owns a brand, they do everything, but only at a certain level of depth," says Kerr. "They couldn't go as deep as fully understanding the consumer or what was going on with the business… So now it is better training ground to go deep… And there is opportunity for people to swap. Just because someone is in business building today doesn't mean they can't be in brand building tomorrow."
Another 15 marketers don't belong to either team reporting to Kerr: these researchers and developers were originally tucked away in a remote plant in Montreal, but Kerr recently relocated them to the company's centre of excellence for innovation in Chicago, to be closer to the global scientific community and cull new ideas for the Canadian marketplace.
Focus Begets Innovation
Partly as a result of the structural shift, the company is aiming to triple its annual product, brand and line extension launches this year, according to Kerr.
Philadelphia Cream Cheese will start to sit in the refrigerated dessert section in grocery stores, for example, after the R&D team decided to follow the U.S. team on a new Philly cheesecake (which launched in February), and to partner with Hershey on a chocolate pudding. More unique to Canada, the Philadelphia brand is also expanding beyond traditional formats: it introduced a yogurt-based protein smoothie with "an adult taste profile, accepted by kids," says Kerr. "It's not cream cheese in a bottle, it's a yogurt smoothie."
"The brand is anchored in cream cheese: spreading it on toast or making a cheesecake. But, in talking to consumers, we realized that it could go outside of that."
That's why the brand is moving the product from morning spreading to all-day snacking.
Philly, sitting at 80% cream cheese market share, is one of the company's strongest brands, both in equity and affinity. While still a crowd-pleaser in the U.S., the spread tends to perform better in Canada, which is partly why the country led creative strategy for the brand when both markets came together to co-develop the "It Must Be Philly" positioning, launched last summer with the help of Leo Burnett.
"In the case of Philly, we had brand commonalities," he says of the co-creation route the team took with the new brand platform, which wasn't entirely homogeneous, with close to 80% cookie-cutter creative for both markets and 20% tailored to the two local audiences. "We were able to take a common foundation, with common marketing problems to solve, and come up with common marketing content. You need to have a unique environment for that to be able to happen. And it all needs to be firmly rooted in the consumer."
Kerr's team is also turning to product innovation in an effort to tap into a growing desire for bolder tastes, not to mention less processed foods – which has become a pain point for most packaged food companies today.
Kraft Heinz isn't the only big food co. having to freshen its portfolio as health-conscious consumers shun products with copious ingredients, preservatives, pesticides or GMOs. However, in an effort to outpace the industry (a goal that's outlined in the company's new marketing vision, developed earlier this year by the entire 70-person team), it's launching a "Bold" extension of the Kraft Singles business.
"It's a hybrid between a processed cheese slice and a natural cheese slice," says Kerr, adding that it's thicker and features bacon and sriracha flavours. "When we look at restaurants, what's showing up on menus are spicy, bolder tastes. They're particularly appealing to millennials. So we [took] those insights to our more popular brands in the grocery store, so people could also have those experiences at home."
The company is also debuting two new SKUs in its all natural peanut butter line (one with honey and one with sea salt), an organic Classico pasta sauce, and an entirely new brand launching under the Classico name: Riserva.
"We saw an open space, where Classico white sauce is the upper mainstream pasta sauce, but then there is this really huge jump to super premium sauce," says Kerr.
Riserva is meant to meet that middle market. Classico is positioned as second only to homemade sauce. Riserva, on the other hand, is positioned as restaurant-quality sauce brought to your home.
Two heads are Better Than One
Banding cross-market R&D teams together feeds into a passion point for Kerr: collaboration. "I spent the first six months [as CMO] listening, watching, and learning," he says. While much of his focus has been internal, working on structures and processes, he says he wants to start looking outside the organization.
He's doing this by setting up rituals and routines that have the teams foraging intelligence. They more regularly visit retailers to look at how the company's brands are represented, keeping a closer eye on competitors, and establishing more wonted connections with frontline sales folk, explains Kerr. Because of the rejigged structure, he says, "more teams are dedicated to building the business now, so there is more desire to go out and see what's happening in the stores."
The external outlook isn't confined to Canada. At press time, Kerr was working on 15 marketing ideas that came about after marshalling meetings with his CMO associates in global markets. "They're in development right now, but there are active projects under way that did not exist before those meetings occurred," he says of the result of his monthly phone calls with colleagues.
He is also looking for third-party communications solutions, beyond what traditional agencies provide (while still primarily relying on Leo Burnett and Taxi for creative) by testing new digital media partnerships. The company recently held a Digital Innovation Day, where it invited 20 startups to pitch a solution to a Kraft Heinz-specific problem, using their technology/products (instead of having startups pitch their services without a brief or business problem in mind). Last summer, the company chose to work with three startups from the event – including Sampler, which helped it with targeted sampling for its coffee brands – and the department is organizing another event in the coming months.
Cost Cutting and Culture Shock
When investment firms 3G Capital and Berkshire Hathaway merged the former H.J. Heinz Co. and Kraft Foods Group in 2015, it took some getting used to, admits Kerr. "It wasn't for everyone in the beginning," he says. The merger's aim was to cut annual costs by $1.5 billion before 2017. Predictably, the majority of costs were curbed through layoffs: the company announced another 200 cuts across Canada and the U.S. in March, bringing the post-merger total to roughly 1,200. (According to Bloomberg, initial cost-cutting measures even extended to refrigerators, printers and accounting departments, including mandatory double-sided printing with black ink, travel food expenses limited to $50 a day, and Kraft snacks removed from some offices.)
"It was quite a shift in terms of it becoming more of an ownership culture," says Kerr. However, he says, after a year and a half of ironing out kinks and forming new teams, the "merger has made us leaner, quicker, and even forced us to remove the bureaucracy that both the Kraft and Heinz organizations were experiencing. It required us to become better owners in our businesses."
The cost-cutting, he says, has led the company to redirect dollars into marketing and into its brands. It's set a goal of tripling product innovation, and its marketing budget is actually increasing despite cuts elsewhere, as well as moving away from TV advertising toward experiential and social.
"Kraft Heinz is not the Kraft or the Heinz it was before. It's a significantly different company. It's going to take some time for the world to see, but the [company] is no longer going to play it safe," he says.
"And because I'm not a classically trained marketer, I have the chance to [disrupt traditional processes] and ask, 'Why not?' If I had spent 20 years in marketing, I might be accustomed to how we do things. But I'm not one to accept the status quo, and if something doesn't appear to be working, I will want to change it."
THE MAN BEHIND THE BRAND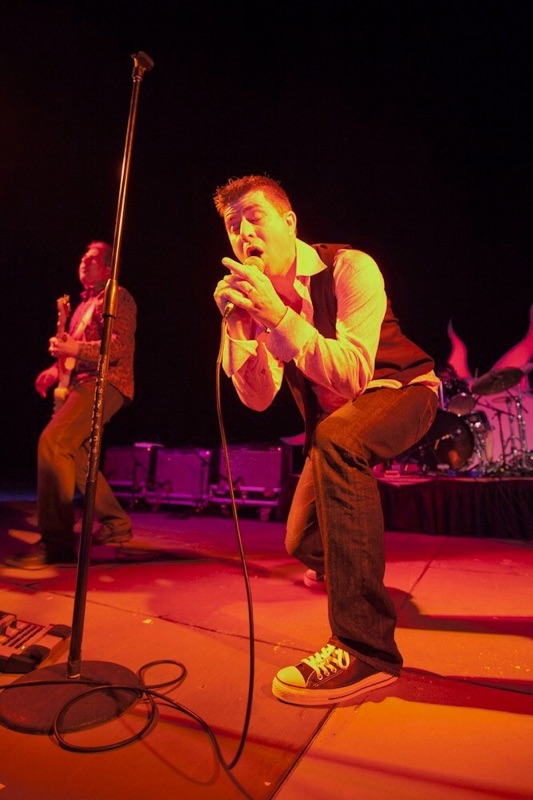 Name: Brian Kerr, 44
Title: CMO
Years at the company: 18
Areas of expertise: Marketing, sales, finance, procurement

Former life: Before going into marketing, and before his work in other departments at the CPG giant, Kerr was a trained accountant with a background in mathematics. But only for three years. "I realized I didn't like doing business for other people, I wanted to be where I could help build a business and become like one of the owners of the business." He adds that one of the reasons he chose Kraft after his career change was because of its reputation of "training [people] in the fundamentals of business."

Marketer by day, musician by night: When Kerr isn't disrupting structural foundations at work, he's rocking bars and clubs in Toronto. His cover band, Tuesday Noon, formed back in 2008 with fellow Krafters (half have moved on from the company, but still jam with Kerr on a semi-regular basis) when they played annual sales meetings. The band (with Kerr on vocals) has even made a music video, which, naturally, features Triscuits and Kool-Aid.