The future of shopping: The changing consumer
In part one of our series, we look at how time spent online is warping consumer behaviour.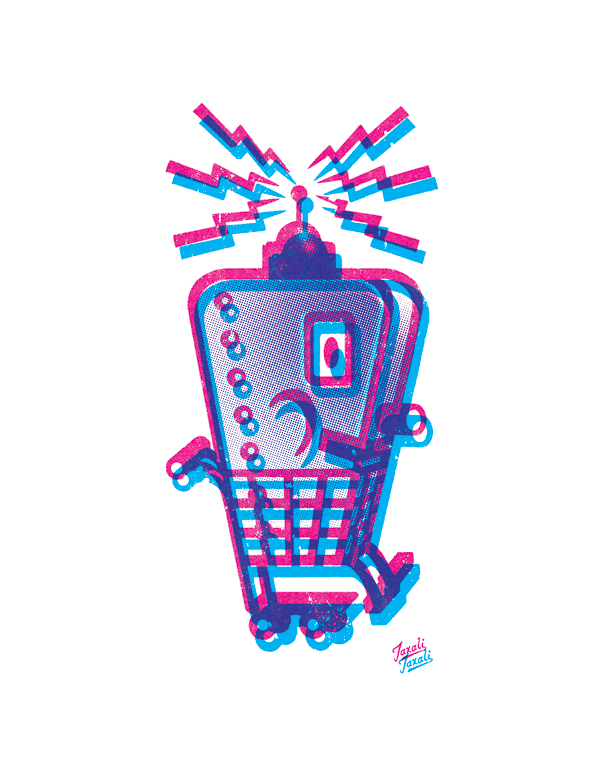 This article appears in the May 2017 issue of strategy.
The single household is multiplying. So is the online shopper's appetite. Personalization is essential to getting consumers off the couch and into the store, as are tailored experiences. Friction is to be avoided at all costs.
Even though trends in retail have become clearer, there's no definitive response. Brands facing changing demographics and consumption habits are playing with product formats and in-store experiences, as well as testing supply chain and delivery innovations. Many are trying to duplicate the ease of online shopping in the physical retail world through easier payments and custom service.
Our five-part shopper report takes you through the trends and strategic approaches (in Canada and around the world) that brands are adopting as they try to catch up with the future shopper. Check back throughout this week for more on the future of shopping.
The changing consumer
More time spent shopping online is warping consumer behaviour.

Where price was once the top driver for buying online, a PwC survey released in March shows that convenience is now on par (at 32%). It also showed 83% of Canadians are Amazon shoppers, "accustomed to frictionless, one-click checkout."

Indeed, e-commerce is driving Canada's retail gains: while traditional sales were almost flat (0.8%) in 2016, e-commerce sales grew by 14.9%, accounting for $34 billion, or 6.5% of all retail sales, according to an eMarketer report from February. By 2020, that figure is expected to rise to 10%.

The PwC survey also showed Canadians' urgency when buying online: 67% expect same- or next-day turnaround for in-store pick-up, while 34% expect the same for home delivery.
Shifting demographics are also impacting purchase behaviour. Single-person households around the world will grow due to the combination of career-focused young adults and more widowed and divorced elderly people, says a Euromonitor report from March.

This has led to a furious courtship of the once-enigmatic millennials, but Harbinger VP of strategic planning Jennifer Lomax, who has conducted consumer research on changing households, sees the aging demographic as an opportunity for marketers, with Canadians over 65 set to outnumber those under 15.

The new seniors are more independent, active and tech savvy. "If they figure out [Loblaws'] Click & Collect or [Longo's] Grocery Gateway today, I bet they will be prime candidates for services like this in five, 10, 15 years when they might be mobility challenged and retail technology can be a solve for accessing goods," Lomax says. "Thinking about that today, even though they're not the sexiest group – they're not millennials – could really set up a retailer for success in the future."

There are also opportunities for retailers to partner with Google's Home and Amazon's Alexa voice-activated assistants to provide services to seniors. Walgreens, for example, partnered with Google for online prescription renewal.

Today's seniors are working later in life but are less career-focused and time-starved than younger groups, giving them time to explore retail spaces. Their brand allegiances aren't as obstinate as they're made out to be, Lomax says. "If anything they've got more time and tolerance to try new things."

Coffee shops and other retailers that double as social spaces could invest in an environment catering to this potentially lucrative demo, which fills tables during otherwise slow periods, she says.

But perhaps the most important purchasing group, Lomax says, is the time-starved "sandwich generation" in the 33-to-55 range, making decisions for their kids, their elderly parents and themselves. Unlike millennials and boomers, who may have more time and interest for in-store experiences, the "sandwiched" are interested in efficiency.