Inside Ace Bakery's new brand launch
River Road Bakehouse aims to bring artisanal breads to more retailers and convenience-minded shoppers.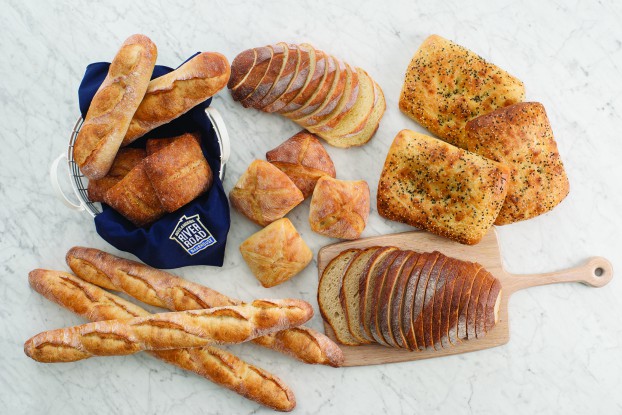 Ace Bakery has launched a new brand, looking to provide a lineup of artisanal breads to retailers who might lack in-store baking capabilities.
River Road Bakehouse products began hitting shelves around March and will soon launch with some major retailers in the United States. The move comes as Ace, part of Weston Foods, has also recently launched a new product innovation, the Baguette Bagel.
The flow-wrapped, fully-cooked products were created around the insight that consumers are trending toward artisanal products but also want convenience and accessibility, says John Kennedy, Ace's VP marketing.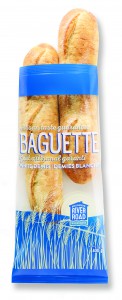 Launching a new brand successfully is obviously tough, so merchandising potential for River Road was kept top-of-mind during its development, Kennedy says.

In particular, research indicated that consumers find the in-store bakery section a bit dull, with a lot of brown craft bags being used. That led Ace and its partner Shikatani Lacroix to use a mixture of transparent packaging and colourful type with River Road.

Perhaps even more importantly, it needed to tie the new brand to a greater purpose, he says.

It zeroed in on eliminating food waste as the key tie-in for its new brand launch. (Ace already has a "zero waste" concept across all of its bakeries, of which it has four in Canada and one in the U.S.)

River Road has been using "#RoadtoZeroFoodWaste" as its launch campaign purpose, with Ace donating $15,000 to the Guelph Food Waste Project to support research in reducing waste across Canada.

The brand is also supporting 12 community charities with missions to reduce food waste across Canada and the U.S. with an online campaign.

Working with KBS, the brand developed a website for River Road, which includes a "Waste Warrior" quiz. As users click through the quiz, they'll receive snippets of educational information about the problem and for every first-time completion of the quiz, River Road will donate 25 cents to one of the 12 local charities (the choice of which is up to the quiz taker).

River Road is supporting the food waste initiative through its packaging and PR efforts led by Kwittken.