The future of shopping: Striving for personalization
In part four of our series, we delve into how brick-and-mortar is taking on online shopping.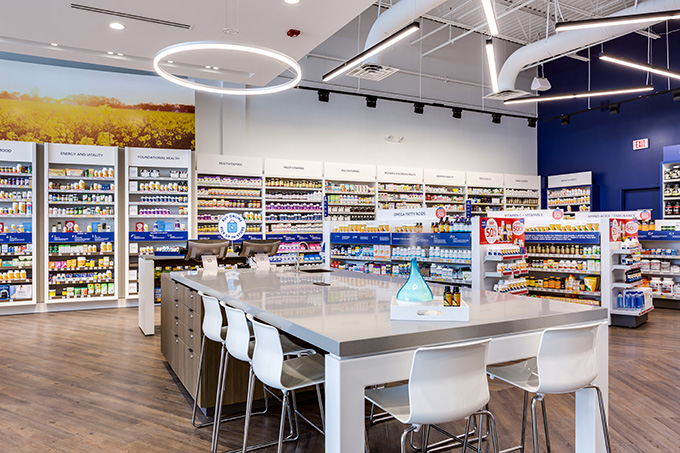 This article appears in the May 2017 issue of strategy.
The single household is multiplying. So is the online shopper's appetite. Personalization is essential to getting consumers off the couch and into the store, as are tailored experiences. Friction is to be avoided at all costs.
Even though trends in retail have become clearer, there's no definitive response. Brands facing changing demographics and consumption habits are playing with product formats and in-store experiences, as well as testing supply chain and delivery innovations. Many are trying to duplicate the ease of online shopping in the physical retail world through easier payments and custom service.
Our five-part shopper report takes you through the trends and strategic approaches (in Canada and around the world) that brands are adopting as they try to catch up with the future shopper. Read part one here,  part two here and part three here and check back throughout this week for more on the future of shopping.
As consumers interact more with brands online, building a community or an experience around those interactions becomes more important. Part of it is the assumption (conditioned through constant interactions with algorithms like Amazon's or Netflix's) that brands know what consumers want. Personalization is just expected, says TracyLocke's Jason Dubroy.
The result is retailers creating experiences to bring consumers into a store while still striving for the personalization and efficiency of online shopping. "The promise of true omnichannel retail where mobile, hyper-personal and data-influenced transactions [are] brought to life with theatrical experiences in-store is reshaping retail," Dubroy says.
Surmesur, founded in Quebec City in 2011, provides a mix of in-store personalization with the convenience of online shopping. Customers go in for a fitting with an expert tailor, but they can do the design work themselves, using digital screens in stores to choose fabrics, cuts, colours and patterns. Once they're measured, their profile is set and all the personal designing and purchasing can be done online.
This more personalized experience isn't restricted to fashion. Retailers in the health and food categories are also adding value for consumers visiting their stores. Toronto-based customer experience firm Jackman Reinvents recently helped U.S. client The Vitamin Shoppe position itself as the purveyor of wellness journeys, redesigning its shop to enable consultations with employees – who become more like coaches – and differentiate itself from retailers like Amazon and Walmart that sell health products online.
The store layout took on the feel of a drugstore version of the Apple Genius Bar: the brand added seating areas for consultations with staff and other features like kombucha taps to fill growlers, while simpler navigation with more aisle space and colour-zoned product categories offer an easy experience for those wanting to get in and out, similar to online shopping.
The brand also invested in digital tools to provide product information and collect customer data to make the experience more personal. Customers spent almost twice as long in its test store, and sales grew by 26.7% in a three-week period. Now The Vitamin Shoppe is rolling out the design to 15 new stores this year, and remodelling another 10 to 15.
Toronto agency Shikatani Lacroix gave food retailer M&M a makeover last year with some similar elements. The new look – which did away with the old service counter to open the store up and display products colour-coded by category – was aimed at millennials.
"The store environment, where you're really buying off a flyer, wasn't conducive to a sense of discovery, a sense of experimentation," says president Jean-Pierre Lacroix. "So the store experience had to allow the customer to be in control of the buying decision."
M&M also used the colour-zoned categories and packaging to make it easier to distinguish between hundreds of products in a small footprint, physically mirroring online shopping's search filters. Employees were freed from behind the order counter and transformed into "meal consultants," while packaging emphasized what was unique about the products.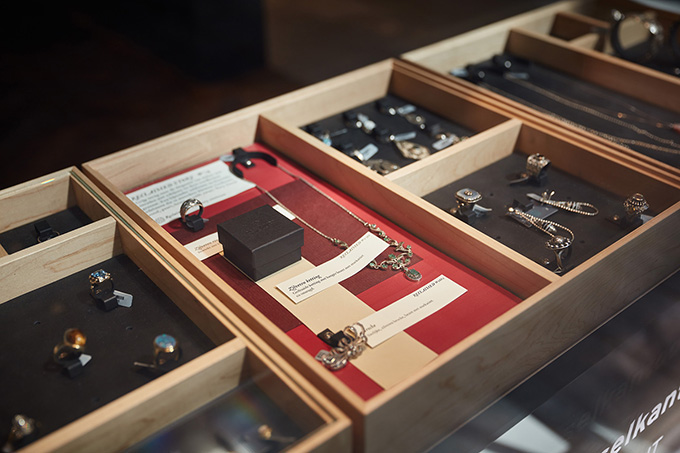 Dutch retailer Reclaimed Jewels also took a page from the online shopping world's depth of product information. The store near Amsterdam, which sells unique new and used jewelry, prioritizes storytelling, pinning little histories (some very personal about previous owners) to the displays. And to outdo online shopping, the jewels are uncharacteristically accessible: 70% of the products are in open displays, allowing customers to touch and try them on.

Correction: An earlier version of this story said the new Vitamin Shoppe had a juice bar. The retailer actually has kombucha taps.