Why BMW is keeping quiet
The automaker shows off its electric vehicle in an unconventional context.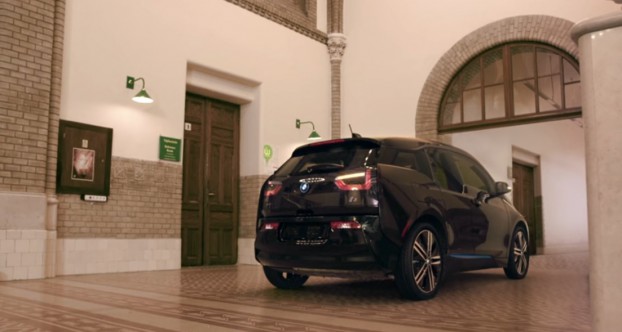 BMW Canada is making noise about the driving experience of a key electric vehicle – all while focusing on its near-silence.

To promote its i3 electric vehicle, the brand has launched a new online film putting its agility and quietness in context in an unconventional location: a library.

The full piece, shot in Budapest, debuted last week after the brand had seeded the campaign with lifestyle influencers, sending them invitations for a test drive and targeting them with a trailer-style teaser video.

The choice to reach out to influencers outside of just automotive (music, sports and design, for example) was deliberate, as BMW looks to play up the "fun to drive" nature of the i3, says Sebastian Beuchel, director of marketing at BMW Canada.

Beuchel says the brand's electric vehicle portfolio is already known for innovation and sustainability relative to traditional combustion engine cars, but BMW now wants to make a statement about its driving excitement overall by showing its handling and agility in an atypical context.

Playing up the quiet of the car was also important, given that it's a striking feature of the electric vehicles, but one consumers wouldn't know without having test driven one, Beuchel says.

The Canadian-made film will be used by BMW globally, following the successful reach of similar work created out of the automaker's offices here, he says. This is the fifth online film created by BMW Canada over the past few years, with the first four focusing on its M series of vehicles (this is the first for a BMW i vehicle).

In Canada, the full video is being supported on YouTube (including with a masthead buy) and on social media. BMW works with Cundari on creative,  Media Experts on media and North Strategic on social media and influencer relations.