Anomaly, Cleansheet stand tall at Clios Sports
Seven Canadian agencies took home hardware for their best sports-related work.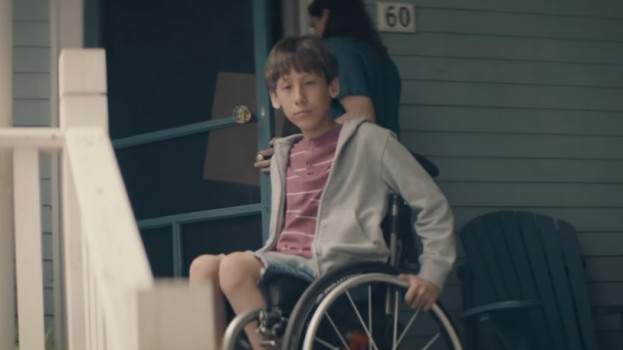 Hockey, the Olympics and the Raptors all earned Canadian agencies Gold wins at this year's Clio Sports Awards.
Anomaly Toronto led Canadian agencies in Gold wins, picking up a pair for its work with Budweiser on last year's "Goal Light" hockey campaigns. The agency also won Silver for its work with Nike Canada.
Cleansheet Communications took home four wins for Canadian Tire's Rio Olympics campaign. The "Wheels" spot – which had new life breathed into it earlier this year – took a Gold in the Film category. The overall campaign won a Silver in the Integrated category, while the "Outside" spot won Silver and "Pedestal" taking a Bronze in Film.
Other Gold-winning agencies included Sid Lee, Calder Bateman and MLSE's internal design team. The full list of Canadian winning campaigns can be found below.
Anomaly: 2 Gold, 1 Silver
Gold
Budweiser, "#LightUpTheNorth": Integrated
Budweiser, "Goal-Synced Nation": OOH
Silver
Nike Canada, "Face of the Fans – DeMar DeRozan": Design
Cleansheet Communications: 1 Gold, 2 Silver, 1 Bronze
Gold
Canadian Tire, "Wheels": Film
Silver
Canadian Tire, "We All Play For Canada (Rio Olympic Campaign)": Integrated
Canadian Tire, "The Outsider": Film
Bronze
Canadian Tire, "Pedestal": Film
Sid Lee: 1 Gold, 1 Silver, 1 Bronze
Gold
MLSE, "Toronto Raptors Logo": Design
Silver
MLSE, "Toronto Raptors Rebrand": Design
Bronze
Toronto Maple Leafs, "Stand Witness": Film
Maple Leaf Sports and Entertainment: 1 Gold, 2 Bronze
Gold
MLSE, "Maple Leafs Centennial Season Ticket Package": Design
Bronze
MLSE, "Toronto Raptors Season Ticket Package": Design
MLSE, "Toronto Maple Leafs Centennial In-Arena Opening": Film
Calder Bateman: 1 Gold
Gold
Pride Tape, "Pride Tape": Social Good
Rethink: 1 Silver
Silver
Sports Experts, "Scrolling Marathon": Digital/Mobile
Cossette: 1 Bronze
Bronze

Canadian Olympic Committee, "Ice In Our Veins": Integrated