French's and Polar Ice shake up the Caesar
How the brands are using their Canadian roots to their advantage for a retail partnership.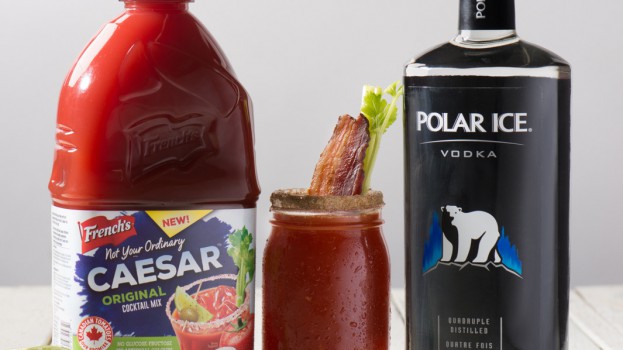 French's is using its resonance with Canadians to launch a new product, partnering with another brand focused on touting its Canuckness.

In January, French's debuted its Not Your Ordinary Caesar Original Cocktail Mix. It was a way for the brand to leverage its Canadian tomatoes and manufacturing after after seeing the positive association consumers here have had with its ketchup, says Brooke Gilliford, country manager for Canada with French's.

(French's got a positive PR boost last year after competitor Heinz closed down a manufacturing plant in Ontario, resulting in job losses. A&W, for example, announced it would be using French's ketchup and mustard in its restaurants.)

Along with being a more "tomato forward" product than competitors, Gilliford says the Caesar mix is also positioned as having a more clean ingredient statement, including being lower in sodium, free of high fructose corn syrup and free from artificial colours and flavours.

To help launch the product ahead of the summer months, the brand has partnered with Corby Spirit and Wine's Polar Ice vodka for a national retail and marketing program. In liquor stores across Canada, consumers who purchase the vodka will receive a free bottle of the cocktail mix as part of a co-merchandising strategy.

The vodka is also featured as part of French's "True North" Caesar recipe. Both brands are using digital and social media to promote the cocktail made with its products, with French's also promoting the mix with TV creative and in-store programs at grocery retailers.

For its part, Polar Ice is also a Canadian-made product (produced in the Hiram Walker & Sons distillery in Windsor, Ont.) and has recently taken its own steps to reinforce its roots with a packaging initiative focused on the country's declining polar bear population.

When searching for a spirits partner, French's was after a brand that had a similar point of difference to its own Caesar mix (namely, being made in Canada), Gilliford says.

The cocktail mix has also launched with select bars and restaurants, with plans to eventually extend the Polar Ice partnership into more of the foodservice category.