L'Oreal Canada's new CMO has digital priorities
Stephanie Binette's plan for moving the beauty brand deeper into digital and consumer relevance.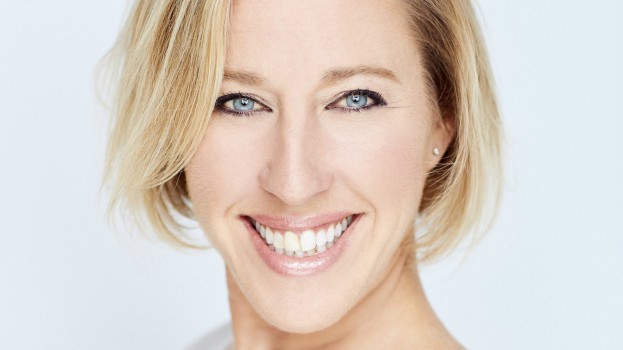 Stéphanie Binette has been named the new chief marketing officer for L'Oréal Canada, taking over for Stéphane Bérubé, who is set to assume marketing leadership for key European markets.

Binette has been with the cosmetics company since 2006 and has led marketing efforts for a number of its brands, including Maybelline and L'Oréal Paris. She led the team that handled the Canadian launch of the Essie brand in 2011, which the company calls "the most successful [Essie] launch worldwide."

Most recently general manager of L'Oréal Paris, she assumes the CMO title from Bérubé, who is credited with much of the company's growth and experimentation in digital channels. He recently oversaw the local implementation of an experimental AI chatbot, and has been building internal teams to oversee programmatic media buying, data and ecommerce.

"Many CMOs are marketers who didn't work with technology in the past," Bérubé told strategy. He watched his role merge and overlap with those of chief technology officers as L'Oréal put more and more responsibility for its technical footprint under his purview (L'Oréal's Canadian chief digital officer, for example, reports to the CMO).

Like Bérubé, Binette says she is a marketer before she is a technologist – a brand-builder and consumer champion, rather than a programmer. To that end, one of her major objectives is to take the in-house expertise that Bérubé brought on and integrate it more fully with the marketing side of her team.

"The roles of marketing and digital for us shouldn't be separate any more," Binette said.

She said new technology will continue to be an investment focus as well, calling out voice and image recognition specifically. But Binette expects L'Oréal Canada to heavily explore predictive intelligence to help its brands spot trends and personalize marketing content for consumers. Currently, her teams are using Google Trends. This will likely be the next specialty the company brings in-house because "it is essential in consumer satisfaction," she says.

She also expect its media technology to evolve quickly to provide dynamic creative served to "the right person at the right time and at the right price," shifting focus away from impressions and reach.

Binette will fully transition to her new role on Aug. 15, when Bérubé takes over his role managing country CMOs across the company's Western European operations.