Hockey Hall of Fame makes reality more attractive
The destination pokes fun at VR by showing how its experiences stack up.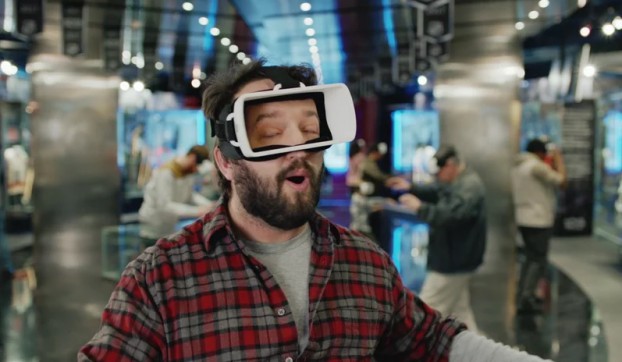 The Hockey Hall of Fame is taking a shot against the notion that it's a passive type of place with a new campaign focused on the active experiences found within its walls.

The cheeky "Real Reality" campaign (a phrase now trademarked by the organization) pokes fun at the tech-heavy world we now live in – its way of showing that VR headsets and 360-video can't match the experience of seeing certain things in person.

Humour has long been at the crux of the Hockey Hall of Fame's advertising, says Peter Jagla, vice president of marketing and attraction services. "We always like being irreverent, that's always been the Hall of Fame style."

The past four years have been successful for the venue, both in terms of revenue and number of visitors, he says. But it's now hoping to continue that success and boost its reputation as an attraction for even casual hockey fans and Toronto locals in their twenties (not just tourists), he says.

Attractions like the Hockey Hall of Fame often have an unfair reputation of being passive experiences, Jagla says. This campaign aims to combat that stereotype and get potential visitors to rethink what the experience will be like. In particular, it's driving to the limited-time NHL Centennial exhibit, which includes multimedia content as a tribute to players and memorable moments from the NHL's past 100 years.

Along with the 30-second spot, running on English sports and specialty TV channels in Canada and on the NHL network in the U.S., the Hockey Hall of Fame is also distributing its "Real Reality" googles (think empty Google Cardboard) at arenas and events across North America, including at key Cineplex locations in Canada where its ad will run before films.

The campaign was led by McCann Canada, the Hockey Hall of Fame's new official agency partner. Previously, the organization hadn't had a specific partner but had worked with Taxi and with Darren Clarke, then executive creative director at Taxi in Toronto and now chief creative officer at McCann. That relationship, along with McCann's prowess in social media, were the draws to work with it as a partner, Jagla says.

The campaign will run through summer and into the fall, with media handled internally by the Hockey Hall of Fame.