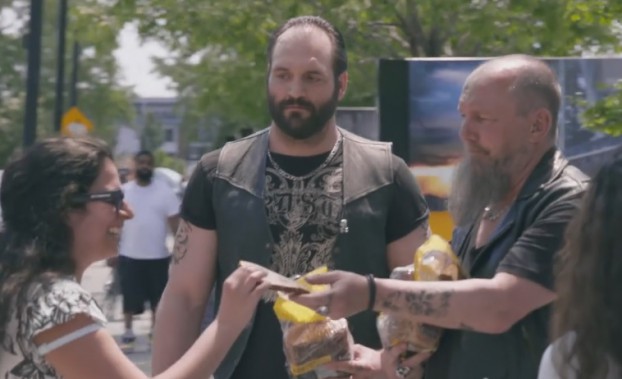 Weston Foods is hoping to disrupt the bakery section with the country-wide launch of Dave's Killer Bread.
The brand, which comes out of Oregon, previously had limited distribution in Canada. But as of June, Weston has taken it national with five varieties being distributed in grocery, drug and convenience retailers.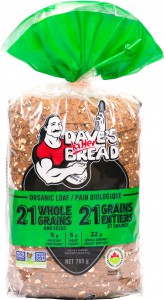 Focused on aspects like being GMO-free, made with real grains and seeds and a lack of artificial ingredients, Dave's has become the top-selling and fastest growing organic bread in the U.S.
The brand was first launched in 2005, when co-founder Dave Dahl returned to his family's bakery following 15 years in prison (the concept of a second chance runs through the brand's makeup, with roughly a third of its workforce is now made up of people who have a criminal background).
Dave's Killer Bread's value proposition is around a unique taste and texture that aims to appeal to health-conscious shoppers. While it does skew female and millennial, results from south of the border do show it appeals to a range of buyers, says Andrea Hunt, VP, marketing at Weston Bakeries.
The bread category has extremely high penetration in Canadian households, but the category itself has been largely quiet, she notes. "Weston has been on a transformational journey to really be consumer led," she says. "This is a perfect complement to the existing portfolio."
Among its moves has been to name new agencies of record for its Wonderbread and Country Harvest brands (Rethink and Union, respectively) and launch its first campaign in three years for its D'Italiano brand. Ace Bakery, a brand that also falls under Weston, has also recently debuted its first mass advertising campaign and introduced new products and brands to the market, including its Baguette Bagels and River Road Bakehouse line.
To launch Dave's Killer Bread here, Weston and agency partner Rethink delved into both the brand's edginess and its roots of being sampled in farmer's markets as inspiration for an online video. The spot sees some intimidating guys getting the attention of passersby – a few of whom are shaken until they realize they are just hardcore bread fans.
Along with the video, out-of-home ads and traditional in-store tools such as shelf signage and couponing, Weston is also launching sampling initiatives during the summer. Hunt notes that at shelf, the product itself stands out because it literally stands up (the hearty bread is positioned upright in the bakery aisle).
To help launch Dave's in Canada, the brand has also tapped celebrity chef Matty Matheson as a brand ambassador and to work on recipe development (recipes will be shared on materials distributed during the sampling program).
Weston worked with Edelman on its PR program, including the partnership with Matheson, and SDI Marketing on sampling.